Lovense Nora Review and Opinions – How Does the Rotating Vibrator Feel?
It's no secret that Lovense is the first company to come forward with Bluetooth-enabled toys and apps. But since its inception in 2010, many amazing sex toy options have been released within its collection.
One of these is their recently updated Nora Rabbit Vibrator, a long-distance rotating sex toy that is not only aesthetically pleasing, but incredibly pleasurable. Nora's innovative design is not only a breath of fresh air compared to the original rabbit, but it can really bring an extra level of connection to long-distance relationships.
Nora comes in a box with a USB charging cable so you don't have to worry about batteries, and an information pack.
However, the Nora is not your average rabbit vibrator, instead it has some amazing features that I was delighted to investigate further.
Lovense Nora opinions, is it worth it?
Advantages:
made with body safesilicone high quality.
Rotarycurved head that caresses G point.
Unlimited vibration functions and settings through the Lovense app.
It can be connected via Bluetooth for long distance sex toy play.
splash proofeasy to clean
The clitoral nub is long and flexible, fits many body types.
Cons:
The vibration in Nora travels from the motor in the clitoral nodule, causing the vibration in the shaft of the toy is less powerful.
He handle is plastic and more difficult to clean and grasp with wet or lubricated hands.
does not come with storage bag.
Overall this toy was very pleasurable and the immense power of the clitoral rabbit attachment was comparable to that of a manual wand, bringing me one orgasm after another. After using the external attachment to cum, I was able to easily use the rotating top to achieve G-spot pleasure and orgasm. The combined effects of orgasm and being able to share that power with my partner was a huge plus for me.
Things to consider before buying a Lovense Nora
Solo game:
The Lovense Nora is not just a vibrator for couples. This toy is a fantastic G-spot vibrator that rotates, providing easy stimulation to the desired area and making it easy to get G-spot stimulation without rotating too drastically and causing discomfort. Plus, the clitoral nub produces a husky, powerful vibration that's mind-blowing when combined with the Nora's internal shaft stimulation and comparable to a powerful wand vibrator.
The Nora can be an overwhelming experience because of the mix of sensations, so make sure you take some time to enjoy this toy on your own before deciding if you're going to share control. Exploring sex toys in a comfortable environment is key to enjoying them to the fullest and finding your own limits.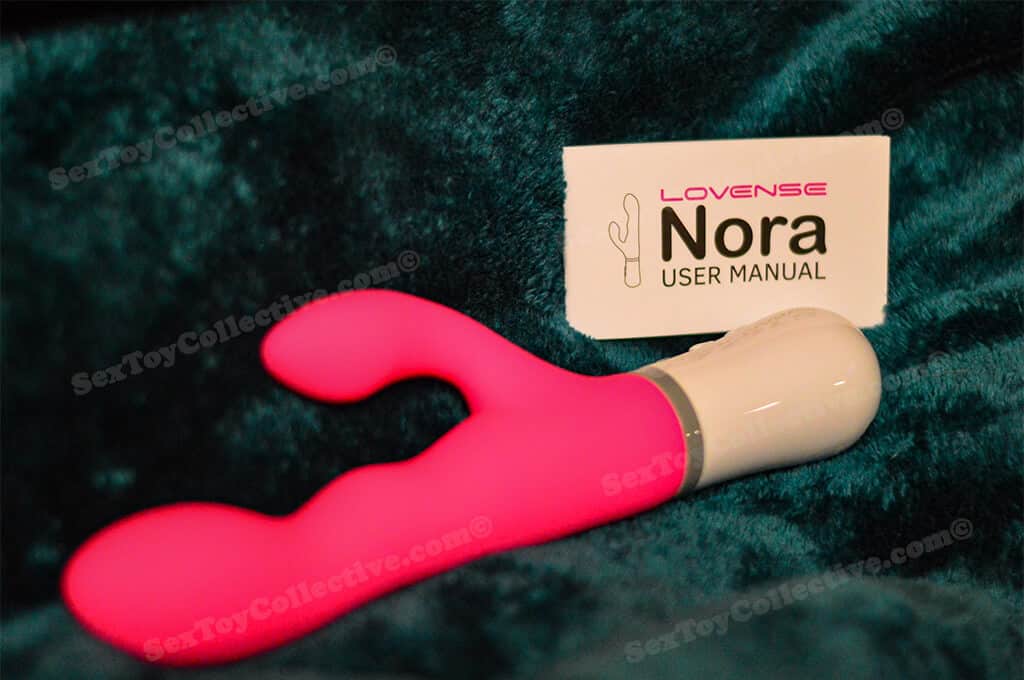 couple game:
Nora is a body-safe toy that is not only powerful, but gives partners the ability to enjoy long-distance Bluetooth play without giving up their favorite type of toy. In many cases, app-enabled toys only offer one or two different toy designs to choose from, but Lovense has a whole line tailored to whatever pleasure you desire, all accessible through their app. Connecting through the app and helping each other reach orgasm, regardless of where you are in the world, is a wonderful way to share an intimate connection with your partner or partners without ever seeing them face to face.
If you're looking for powerful clitoral vibrations, G-spot stimulation, and the ability to give her control and possess it yourself through a comprehensive app, the Nora is a wonderful sex toy to explore. With a USB and magnetic charging cable so you never have to worry about batteries and an easy-to-clean design, it's definitely made its way onto my list of best app-enabled toys.
HOWEVER, please note that this is a toy for use at home and cannot sit comfortably inside of you for public play. If you're looking for a toy to play with while you go to dinner, a movie, or a club with your partner(s), I recommend looking into the Lush or Hush by Lovense. Although the app allows this toy the same delicious options as the others, it is primarily for private play.
Features and benefits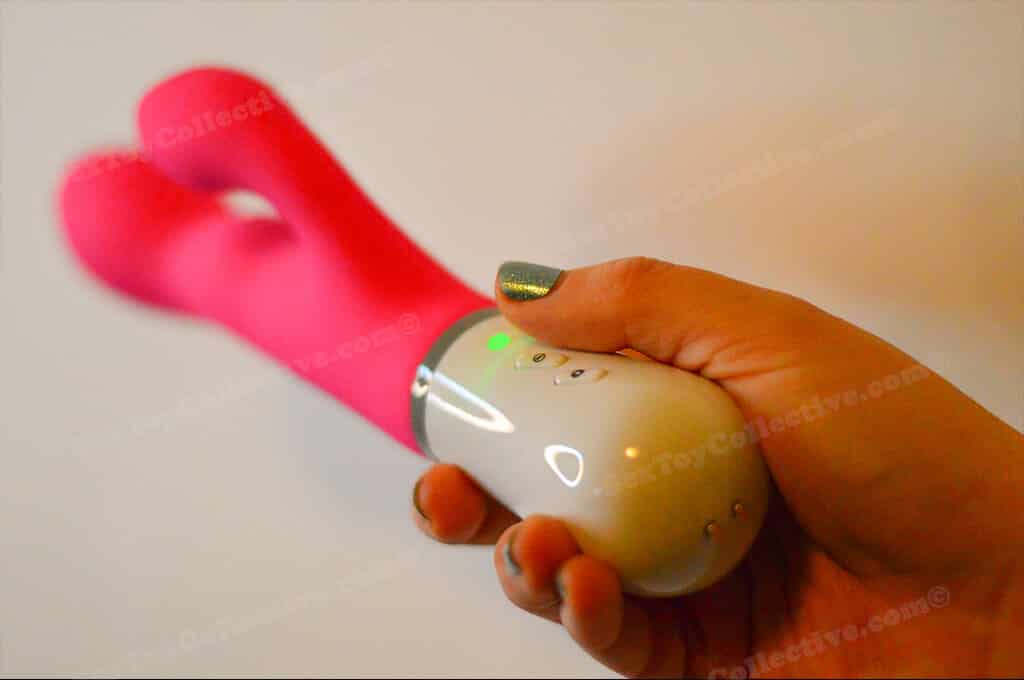 Lovense app enabled
Nora is controlled via the Lovense Remote App, which can be used for both solo and partner play. With the option to share control via Bluetooth with your partner(s), the Nora has endless possibilities for vibration and play. The easy-to-navigate app can also be paired with more than one toy, so if your partner has the Lovense Max or other Lovense sex toys, the two of you can swap controls and connect together. There are also options to connect to a music setting where the toy vibrates to your favorite songs, or to a sound setting where noise (and the volume of that noise) controls the intensity of the vibration.
The app was a lot of fun playing with and I am always amazed at how comprehensive and easy to use it is. So even if you're not very familiar with the control apps and technology, it's incredibly easy to set it up and get your partner(s) on board with it. There are also a few guides, including one in the package, that make it even easier.
"Have fun with setting up the music! Play with your partner to choose the music for the other and see who finds the melody that produces the most pleasure»
Unique and optimized design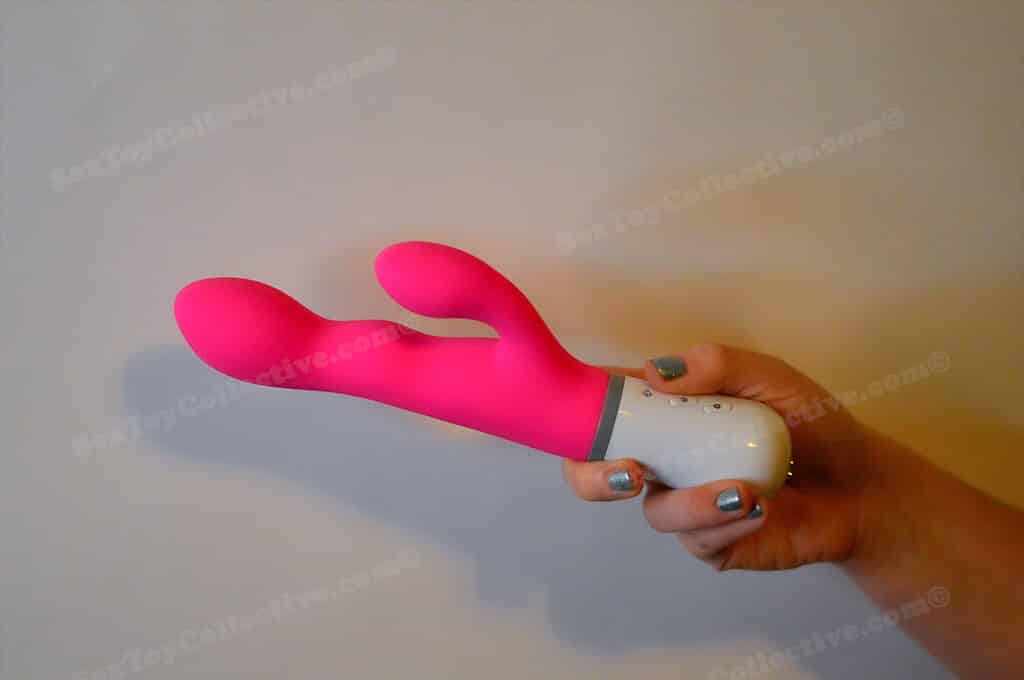 It's clear that a lot of love and time has gone into the design of the Nora, especially when compared to the original bunny vibrator from the same collection. Nora's clitoral head has a longer arm and is gently curved and extremely flexible, so regardless of your body type, it can adapt to your needs and cover the clitoris. There are no limitations like in toys with a small clitoral extension. Nora's shaft is slightly bulged, providing a smooth yet textured feel and an insertable length of 4.72″.
The bulb of this toy is great for G-spot stimulation, but it can be a little big for first-time users – be sure to use water-based lubrication and warm up with a little clitoral stimulation before you jump in!
The rotating head is also subtle enough not to cause any discomfort whether you decide to push the toy in or just keep it inserted, yet it's still prominent enough to stroke your G-spot. If you don't like the rotation, keep in mind Note that the clitoral motor still transmits a certain level of vibration through Nora's shaft, and that you can get pleasure without using the rotation adjustment. The handle, while difficult to hold when your hands are wet or oily, is the large enough to comfortably grip during gameplay.
Body safe silicone
One of the things I love most about Lovense toys is their silky smooth silicone. Although Nora's handle is plastic, the insertable part of the toy is all soft silicone. The softness provides flexibility and comfort during insertion and the option to contour the toy to your body. The bright pink color shows up any missed spots, making it even easier to keep bacteria and dirt out. Please note that this toy is not submersible, only splash proof, so please do not take it into the shower or bath to clean it. Simply use a washcloth with toy cleaner or mild soap and warm water to scrub this silicone toy down. The buttons are not coated in silicone, so be sure to carefully clean any bacteria or debris that may have gotten stuck in the crevices of the control buttons.
Be sure to use lubricants water based with this toy, no oily or silicone lubes! I always recommend the Sliquid H20.
intense vibration
Although there is no other motor in the shaft that provides intense vibration, the power in the clitoral nub was enough to bring me over the edge and to an orgasm quickly. The vibration was comparable to that of a large manual wand and not something he expected at first. It was even powerful enough to travel through the shaft of the rabbit, providing vibrations inside my vagina and at my G-spot, even though most of the power came from the clitoral vibrator.
Be sure to navigate the vibration intensities of this toy before handing over control to your partner. You want to make sure you are familiar with all the settings and find what you are comfortable with first. Otherwise, it can get a bit overwhelming! Also, be sure to use lubricant when inserting the shaft of the toy and using the clitoral vibration, this will not only provide a more comfortable insertion, but will help with the high powered rubbing of the vibrator against your sensitive skin.
Most find it easier to locate and orgasm at the G-spot after having a clitoral orgasm. This toy gives you the option to cum using a more familiar method (clit, external vibration), and then get and enjoy g-spot play without having to buy two different toys.
Other opinions of Lovense Nora
Although I've already submitted my Lovense Nora review, let's hear what some of these experts have to say about it!
"It's a recommendation. It has entered my usual rotations. It's reliable, it always gets the job done, and it's (for me) super intense" – Jenn Wodtke, YouTube Review
"I give it a thumbs up for personal use and a strong "not that good for online or profitable cam time use"" – Melody Hero
"I only have Nora, and I like her for the fact that my SO can control her. The rotation can be a bit scary haha, but I haven't had any issues with it working. I like Nora's curve better, but I guess it depends on preference." – u/prinsessekanin User experience thread.
Apparently, after researching other professional opinions on the Nora, everyone who has tried the original design has been amazed by the advances and changes made. Overall, it seems that the Nora has far surpassed the original design and has become what it was always meant to be.
Let's summarize!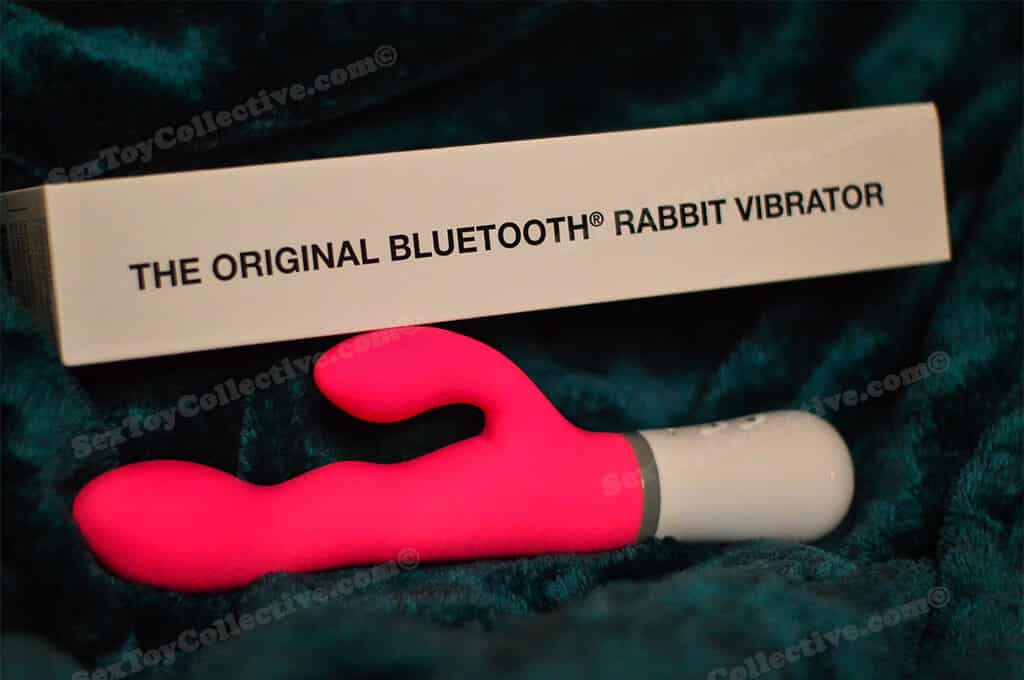 Lovense attacks again with the Nora. While not ideal for those looking to embark on couples games like the Lush Lovense 2, it's great for those, like me, who prefer something with clitoral stimulation. Nora's swivel head is great for the G-spot, and the shaft is thin enough for comfortable insertion, whether you want to push with the toy or leave it inside you during play. It's quiet enough to play discreetly, making it one of the best in my travel collection.
The app is comprehensive and easy to use, and you can share control with your partner(s). Being able to control the rotating head and clitoral vibration separately or together gave me more than enough sensations to discover and explore. Overall, the Lovense Nora was a toy with which I had very few qualms, aside from the plastic (and sometimes slippery when wet) handle and the Nora's lack of added vibration in the head. Still, I was able to come easily and the combined pleasure this toy brought me was one I will turn to again and again.

Leo Casanova is a recognized Clinical Sexologist and General Health Psychologist expert in the treatment of sexual disorders, sex addiction, aversion to sex and ejaculation disorder.
Its main areas of work are focused on the resolution of sexual and/or couple problems and sexological research and psychological. He has collaborated with different media such as: QUO, Cosmopolitan, AS, El País Digital and IDEAL and is the author of different scientific articles published in specialized sexology magazines and in others of general circulation.
Outstanding Academic Achievements
• Official Master's Degree in Sexology.
Diploma in Technological Innovation from the University of Oviedo (2015 – 2016).
Health research methodology by the Virgen de las Nieves Hospital (2012 – 2013).
Postgraduate in Sexology from the University of Almería (2018 – 2020).
We share guides on the best online stores for sex dolls, sex toys and tips and tricks on how to use them. One of our main goals is to help people learn how to identify trustworthy sites and avoid scams.
ACS Certified Sociologist and Sexologist who takes a holistic approach to sexuality. I believe that the mind, body, heart, and spirit all interact to create our sexual experiences, for better or worse! My work focuses on the influence of attachment and trauma (big and small) on sexuality and relationships and embodied and somatic approaches to healing sexual difficulties. I am a lifelong nerd who is always learning, but more importantly, I am a human being who just wanted to enjoy his sex life.
munecasexuales.com is a place where we share guides on the best sex dolls to buy online, online stores, sex toys and tips and tricks on how to use them. One of our main goals is to help people learn how to identify trustworthy sites and avoid scams.