Cobra Libre 2 Amazon Review – Is the vibrating penis toy as good as it sounds?
I love Fun Factory. They have some of the best designs and manufacturing standards I have found in sex toys for men. All his toys are made in Germany in their own facilities, so you know you are paying for top quality material. The Cobra Libre II is no exception: the build quality is robust and the design is top-notch.
Almost 10 years ago, Fun Factory launched the original Cobra Libre penis vibrator. This new updated version features more powerful motors, improved controls and a more ergonomic design. The USP of these toys is that they concentrate on the head (glans) of the penis - the vibrations specifically stimulate the frenulumAlso known as "F point."
In this Cobra Libre II (or Cobra Libre 2) review from Fun Factory, I'm going to review this electric penis massager in more detail, give you some pros and cons, and tell you about my orgasm experience with a "vibrator in penis"!
Pros and cons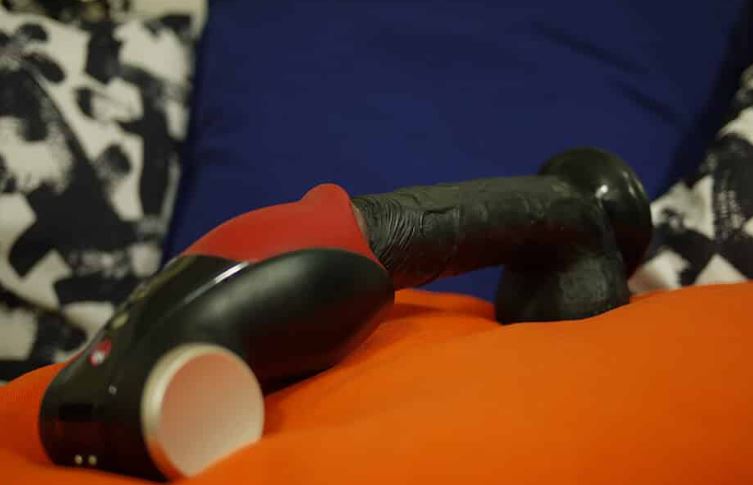 The Cobra Libre 2 from Fun Factory is very, very good. But unfortunately, no sex toy is perfect. Here are my pros and cons of this vibrating toy for men.
Pros
Medical grade silicone and ABS plastic construction – body safe materials
100% waterproof – easy cleaning, can be used in the bathtub or shower
USB magnetic charging – easy to charge and clean (over 2 hours of battery life)
Battery indicator: The buttons on the toy light up to tell you the approximate remaining battery life
Well designed – has space to collect semen (like a condom), comes in black and red
Made in Germany – reliable and efficient engineering
11 vibration patterns – many options with speed settings
2 powerful motors – more powerful than the original Cobra Libre Toy
Simple controls – 3 buttons do it all (incl. scroll lock function)
Accommodates penises of all sizes – 3.5 inches long and 2 inches in diameter
Suitable for men with or without foreskin
Quite quiet vibrations and discreet design – not an obvious looking sex toy
cons
Pattern control system is confusing unintuitive
silicone lip attracts dust (but easy to clean)
Without carrying bag or bag for travel/storage
Not designed to be fucked – takes a little getting used to
Your glans can end numb
Expensive compared to other sex toys (but good quality)
Things to keep in mind before buying the Cobra Libre II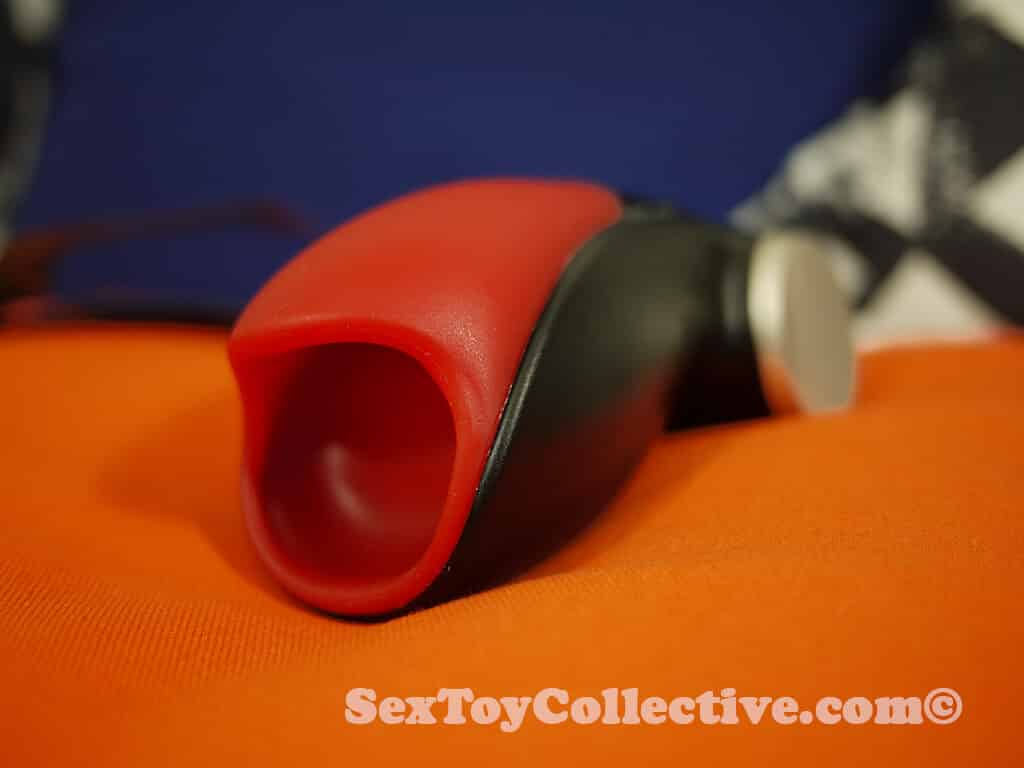 This toy seems to divide opinions. You either love it or you hate it. Personally, I think it's fucking brilliant, but here are some questions you should ask yourself before spending all that money on this luxurious German-made sex toy:
Are you circumcised?
If you're not from the US, there's a good chance your penis has a foreskin. As a man who has a foreskin, I tried using the Cobra Libre II both ways: with the foreskin removed and without the foreskin. To be honest, both versions were pleasant, as the vibrations continue to stimulate the cock head through the skin.
However, the version without a foreskin was definitely more intense and required a water-based lubricant to make it less painful. One of the advantages of using the Cobra Libre II as an uncircumcised man is that you can probably do without the lube and you'll be fine. Each version has its pros and cons.
Do you like to "fuck" with your toys?
This is not a fuck toy, like a flesh light or a pocket pussy: just stay still, hold it in place and let the vibrating cock massage begin. If you've used another penis vibrator or strapped a bullet vibrator to your cock, you'll know what this intense F-spot stimulation feels like: it's a very different sensation.
You could try to fuck with this toy, but it would be very uncomfortable.
Are you willing to pay for quality?
This toy is made in Germany with 100% medical grade silicone
and body-safe ABS plastic. It is sturdy, well made and built to last with good materials. However, that means it's also quite expensive. With a retail price of around $130, it is not the cheapest male masturbator toy.
Are you going to transport it a lot?
Although this toy is quite small compared to a full-sized masturbator like the Lovense Max 2, it does not come with a carrying or storage bag, so transporting it safely is not very easy. However, it does include a "travel lock" feature to prevent it from being accidentally lost in your luggage, and it's a feature I always appreciate.
Cobra Libre 2 Features and my experience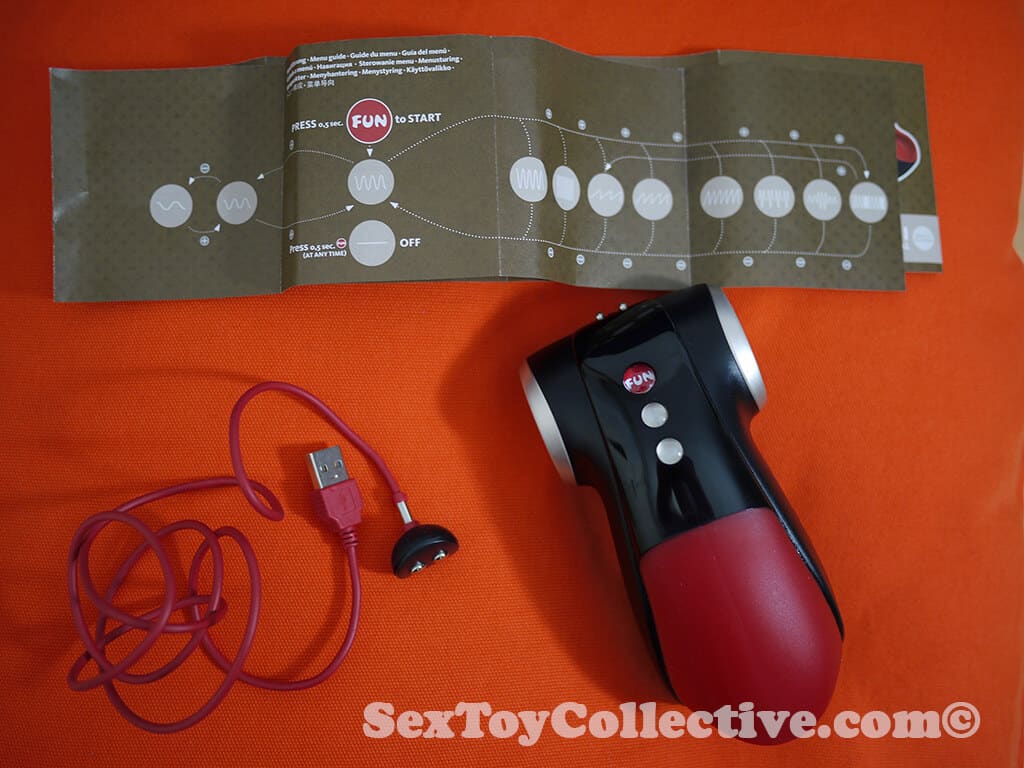 Let's look at some of the main features and advantages of this toy
Stimulation of the head of the penis
Cobra Libre 2 consists of stimulating the head of your penis. That's all. You're going to get very little trunk stimulation with this toy. Your cock head is absolutely full of sensitive nerve endings They cause pleasure, but it is a very different sensation than penetrating with a toy or masturbating with your hand.
The toy has 2 powerful motors that provide powerful vibrations, and the toy's flexible silicone lip gently hugs the head of your penis while it stays in place for intense stimulation. The vibrations travel naturally through the soft silicone entrance, providing 360-degree vibrations around the entire head of the penis.
11 vibration settings
The Cobra Libre 2 has 11 strong vibration settings, including constant vibrations, pulsations, and a "random" setting that combines the 2. Some of the pulsation modes swap the toy's 2 motors, creating an undulating vibration that moves along. along Cobra Libre II. These modes are VERY strong and VERY intense – I had to stop a couple of times!
Unfortunately, Fun Factory loves to use confusing control buttons on their toys. Basically, you have the "Fun button", a plus symbol and a minus symbol. That's fine, but just turning up/down the 11 vibration patterns isn't enough: the instruction manual comes with a complex flowchart in which the toy will jump forward/backward a few settings depending on what you press.
Fun Factory, I beg you... uses a damn simple control system like everyone else. I don't have time to learn your flow chart.
My experience with orgasm
Well, I can assure you that this toy made me ejaculate without hands several timesalthough not in the old sense. You see, an orgasm from glans stimulation is very unique, it is nothing like a normal orgasm.
I felt extreme pleasure and sensitivity coming from the frenulum of my cock. The tip of my cock radiated pure pleasure that spread to the rest of my body. It was not the magnitude of a prostate orgasmbut my whole body started to feel very vulnerable in an erotic way.
As I got closer to climax, it was almost unbearable. I had to stop a couple of times to give my cock a break from so much unnatural stimulation. As I was about to cum, my toes curled and my cock started twitching on the Cobra Libre cam. I had to turn off the toy quickly after ejaculating because my poor cock was too sensitive.
Other reviews I've read say the sensations can become "numbing" rather than "stimulating" after a while. I definitely felt some of that numbness when I used the toy for too long.
The only thing I dislike about this type of "penis vibrator" orgasm is the fact that you don't come as much as usual. Personally, I really enjoy the feeling of a strong load of semen, but the lack of back and forth "fucking" motion tends to make you cum less than usual. Maybe it's different for you, but that's my personal experience.
USB cleaning and charging
This toy is 100% waterproof, so it is SUPER EASY to clean. I love it when a sex toy manufacturer makes an electronic toy completely waterproof – it makes your life so much easier. The Cobra Libre 2's chamber has a small reservoir on the end to collect your semen (similar to a condom), so you just pour it out, rinse it out, and then wash it with antibacterial soap.
This cock massager charges via USB, so it's very easy to plug into your power bank, laptop, Xbox or whatever. It uses magnets to charge, so it is completely waterproof. He Battery life seems to be about 2-3 hoursand the toy conveniently uses the lights on its 3 buttons to tell you how charged it is:
– 1 button on = the toy is between 0% and 33% charged
– 2 buttons on = the toy has between a 33% and a 66% charge
– 3 buttons on = the toy is charged to 66% – 100%
In true German style, it is an effective battery indication system.
Silent and discreet design
Despite such powerful and intense vibrations, the Fun Factory Cobra Libre 2 is actually quite quiet: the low noise This device impressed me. If you use it at night in your bedroom and try to avoid being heard in other rooms, you will probably be able to do it without problems. It happened to me.
This toy also has a discreet design in the sense that it is not easily noticeable that it is a sex toy for men. That is to say, it doesn't look like a Fleshlight toy or a vagina, nor does it look like something you put up your ass. To be honest, it looks like one of those Tron Legacy light bikes. It's available in black and red, so take your pick.
Other people's opinions
As always, I like to offer you some positive and negative comments from other people who have used the sex toy I am reviewing. After all, I'm just a guy!
«I can't stop using it every day and cleaning it is a piece of cake. Buy one. You won't be disappointed. I understand why women love their vibrators and I feel the same way about the Cobra. "I don't know why I didn't have one before."
White Pearls«Super easy to clean, even for someone who runs a lot. If you're a guy whose cock is thick and/or mushroom-headed (like mine), the opening may pinch a little. "I would like the opening to expand more."
joe4nmd«Of all the vibration patterns, only a few work for me. If I just leave it in my head I feel very good, but I never manage to climax and I end up with a numb head.
Mr. Handy«I couldn't believe the sensations when using it for the first time, suffice it to say that everything was over very quickly. In fact, I like to use it standing up and in the shower. "This way you can rotate the head of the vibrator to find the best G-spot at all times and also to share the love throughout the entire organ."
The Toy Lover
run-exclusion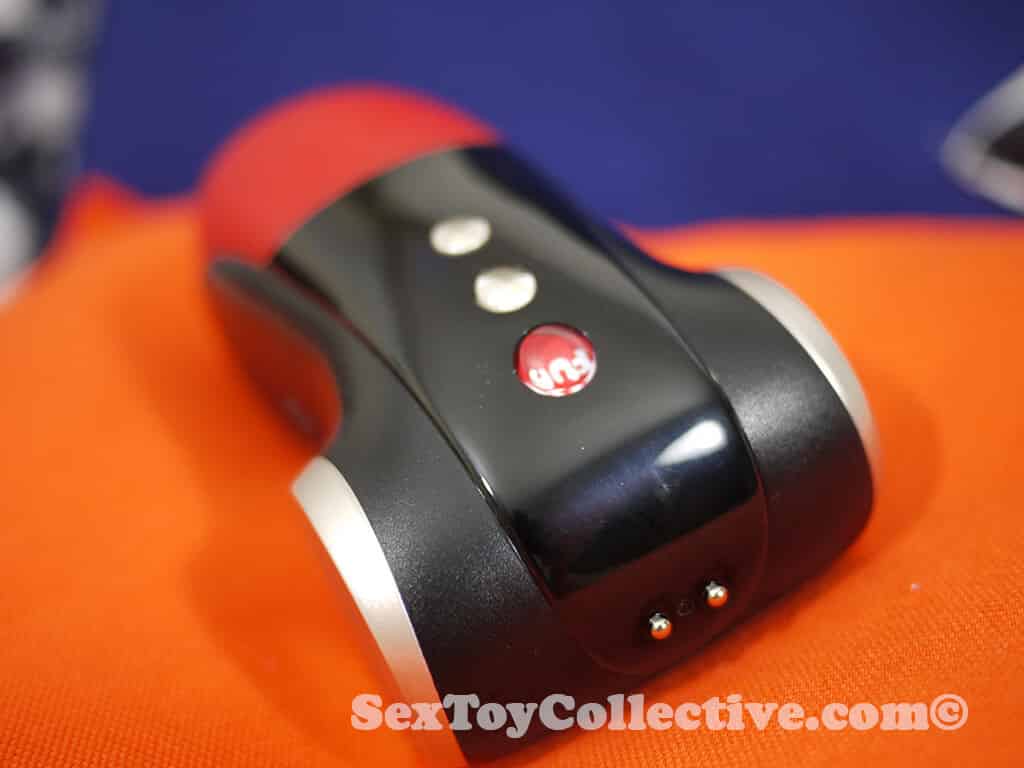 Before the Cobra Libre came out, we were stuck with the same old male sex toys, which were mostly fake vaginas. However, this unique penis massager It allows men to sit back and relax, letting all the pleasure come to them. By stimulating the sensitive frenulum (F-spot) of the glans, men can get an idea of what it's like for a woman to use a clitoral vibrator.
This toy not only provides unique orgasmic sensations, but is also relatively small and quiet, making it ideal for discreet masturbation sessions. However, if you are looking for a more versatile and slightly cheaper erotic toy, I recommend the "Manta" vibrating masturbator toy from Fun Factory.
I hope you liked this review If you are interested in getting one, visit this page at Shevibe.com to see the current price.

Leo Casanova is a recognized Clinical Sexologist and General Health Psychologist expert in the treatment of sexual disorders, sex addiction, aversion to sex and ejaculation disorder.
Its main areas of work are focused on the resolution of sexual and/or couple problems and sexological research and psychological. He has collaborated with different media such as: QUO, Cosmopolitan, AS, El País Digital and IDEAL and is the author of different scientific articles published in specialized sexology magazines and in others of general circulation.
Outstanding Academic Achievements
• Official Master's Degree in Sexology.
Diploma in Technological Innovation from the University of Oviedo (2015 – 2016).
Health research methodology by the Virgen de las Nieves Hospital (2012 – 2013).
Postgraduate in Sexology from the University of Almería (2018 – 2020).
We share guides on the best online stores for sex dolls, sex toys and tips and tricks on how to use them. One of our main goals is to help people learn how to identify trustworthy sites and avoid scams.
ACS Certified Sociologist and Sexologist who takes a holistic approach to sexuality. I believe that the mind, body, heart, and spirit all interact to create our sexual experiences, for better or worse! My work focuses on the influence of attachment and trauma (big and small) on sexuality and relationships and embodied and somatic approaches to healing sexual difficulties. I am a lifelong nerd who is always learning, but more importantly, I am a human being who just wanted to enjoy his sex life.
munecasexuales.com is a place where we share guides on the best sex dolls to buy online, online stores, sex toys and tips and tricks on how to use them. One of our main goals is to help people learn how to identify trustworthy sites and avoid scams.