Lovense Edge Review: The World's First Adjustable Prostate Vibrator
When it comes to sex toys for men, there is nothing better than prostate toys. Male prostate orgasms can be incredibly intense, whether you're using prostate massagers for medical purposes or for anal play.
He Lovense border it's the world's first adjustable prostate vibrator, so naturally I was intrigued to check it out.
The box assures you that it WILL "HIT THE POINT", but does it really? In this analysis of the Lovense Edge, I set out to find out!
What is Lovense Edge?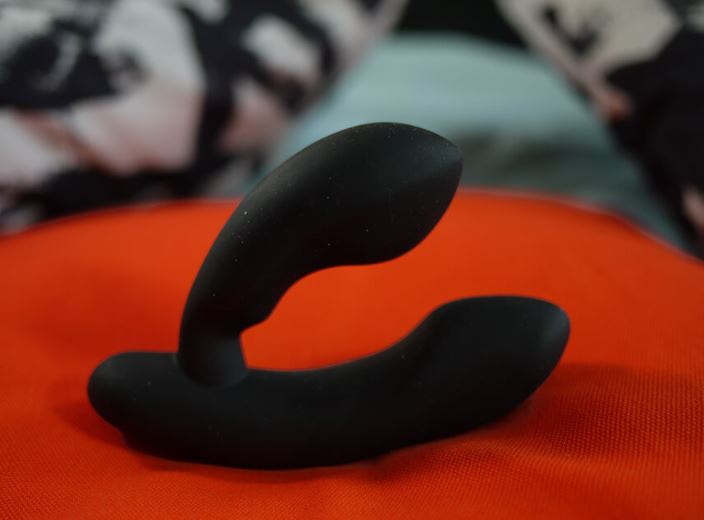 The Lovense Edge is a vibrating prostate massager which is similar in shape to many common prostate vibrator toys. However, the main stem of the toy is supported by a sturdy inner frame that you can bend into the optimal position for your butt. In this way, you can angle the main stem of the toy perfectly so that it perfectly hit your prostate – no more one-size-fits-all prostate toys.
Forums and subreddits for men who like prostate toys frequently feature tickets like this of guys who are too tall/short/overweight/skinny for toys designed for the "average" male body.
The Edge has powerful dual motors with decent battery life, housed in the main stem of the toy (which touches your prostate) and in the base of the toy (which touches your perineum or "taint" area). The motors can be individually controlled, providing internal and external prostate stimulation. The coating of the toy is 100% medical silicone with a soft and velvety touch, and the the insertion length is a modest 7.5 cm.
As most lovense toys, the Edge can be controlled remotely via Bluetooth (with a 20-foot range) or over the Internet for long-distance partners. You just have to download the Lovense Remote App free and install it on your smart device. With the app, you (or your partner) can create your own vibration patterns, choose from preset patterns, or choose from a database of custom vibration patterns created by other Lovense users. The toy also includes its own settings, but they are basic.
My experience with the Lovense Edge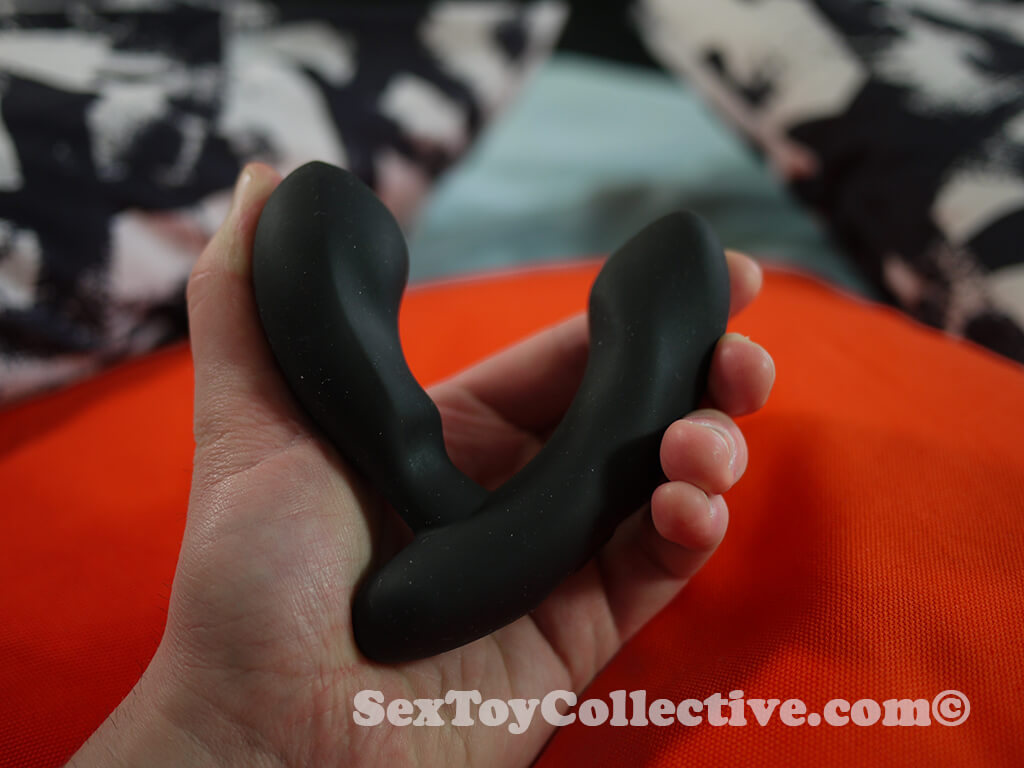 First of all let me say that I really appreciate the adjustable stem on this toy. As a fan of high prostates, I often have a hard time finding toys that fit my body, so this was a great find. You have to bend the stem pretty hard, but it stays in place once you find the right position. I've tried bending it to both ends, and you have almost 90 degrees of adjustable angles to work with, so after a couple tries, it's easy to find an angle that works for you.
That being said, I think the main head of the toy (the part inside your anal canal) is too bulbous and bulky. To be fair, there's a powerful motor inside the head that obviously takes up a lot of space, but it's too much in my opinion. I'm not new to anal play, but I found this toy surprisingly hard to get in and out of. However, it stays in place throughout the session without falling off, so you have to give it credit.
The slim, streamlined neck of this toy allows your anal sphincter to close around it, keeping it in place despite the bulbous head.
Lovense keeps saying that their toys have one of the most powerful vibrating motors in the business, but I don't think that matters for a toy like this. Sure, for the Lovense Hush anal plug or the Lovense Lush 2 Vibrator You may want huge, thunderous vibrations, but prostate massage is all about subtlety; There is a reason why Aneros toys are not usually motorized. I tried this toy on its strongest vibration setting and honestly it was too much. I imagine it would hurt after a while.
When it comes to prostate massagers, don't assume that stronger vibrations mean stronger orgasms. The powerful vibrations will only desensitize the area after a while.
That being said, the ability to separately control the vibrations in the prostate and in the perineum is really cool. I spent a couple of hours playing around with custom vibration patterns on my phone. I soon discovered that I preferred stronger vibrations on the perineum and softer ones on the prostate, inside the anal canal. Whatever your preference, the level of customization of the Lovense Edge is extraordinary.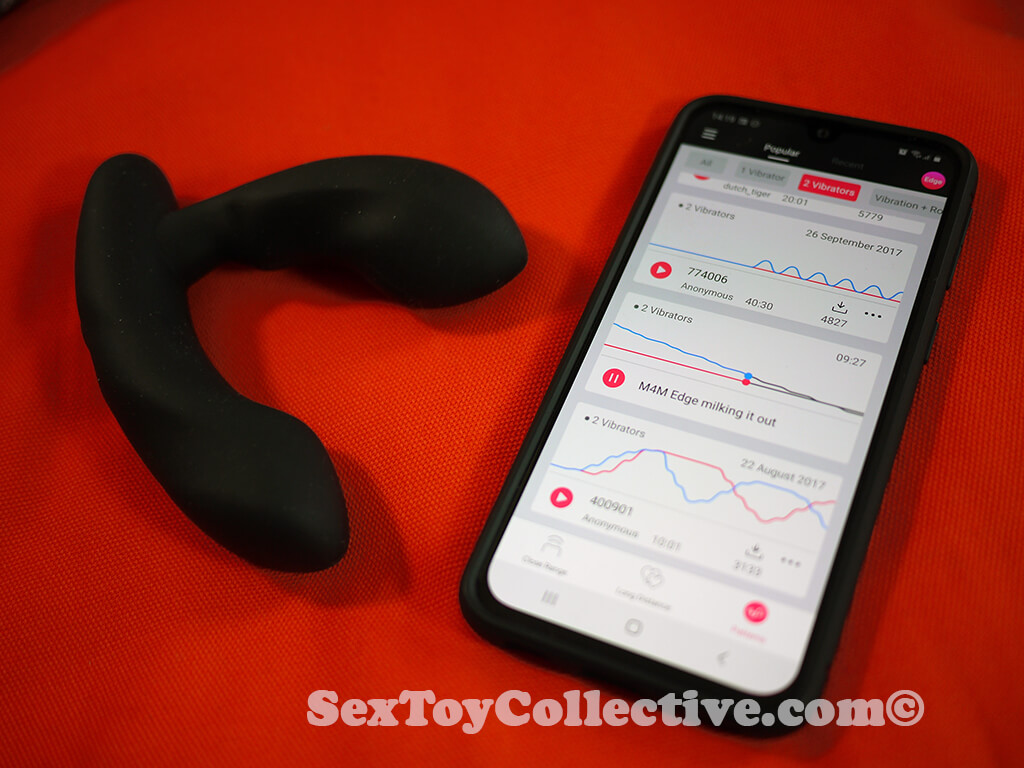 If you haven't used the Lovense Remote App Before, it's really something to behold. You can control multiple Lovense sex toys with this app, whether you're in the same room or teasing your partner over Wi-Fi on the other side of the world. I tried using the Lovense Edge for discreet play in public, but I think vibrating prostate massagers like the Edge are too bulky to wear on my ass all day and this one isn't super quiet once you get to the most powerful settings.
One of my favorite features of the app is the user-created patterns – it's so erotic to experience someone else's custom prostate milking. Some patterns are designed to be relaxing and sensual, while others have names like "CAKE YOUR ASS!" As you can imagine, those require bravery, strong willpower, and buckets of lube.
My favorite pattern names I've come across in the app so far are "Hole Breaker" and "DANGER! 10 seconds from HELL!" I'm used to 7 minutes in heaven, but 10 seconds in hell sounds like fun.
Overall, I think a hands-free prostate orgasm is unlikely with this toy, but it certainly has a lot to offer men who like vibrating prostate massagers. Flexibility and adjustable angle are game-changers, as are 2 independent motors with endless vibration patterns. The super strong vibrations seem excessive and the head is too bulbous, but this adjustable toy is sure to fill you up and amplify your regular orgasms.
Lovense Edge Pros and Cons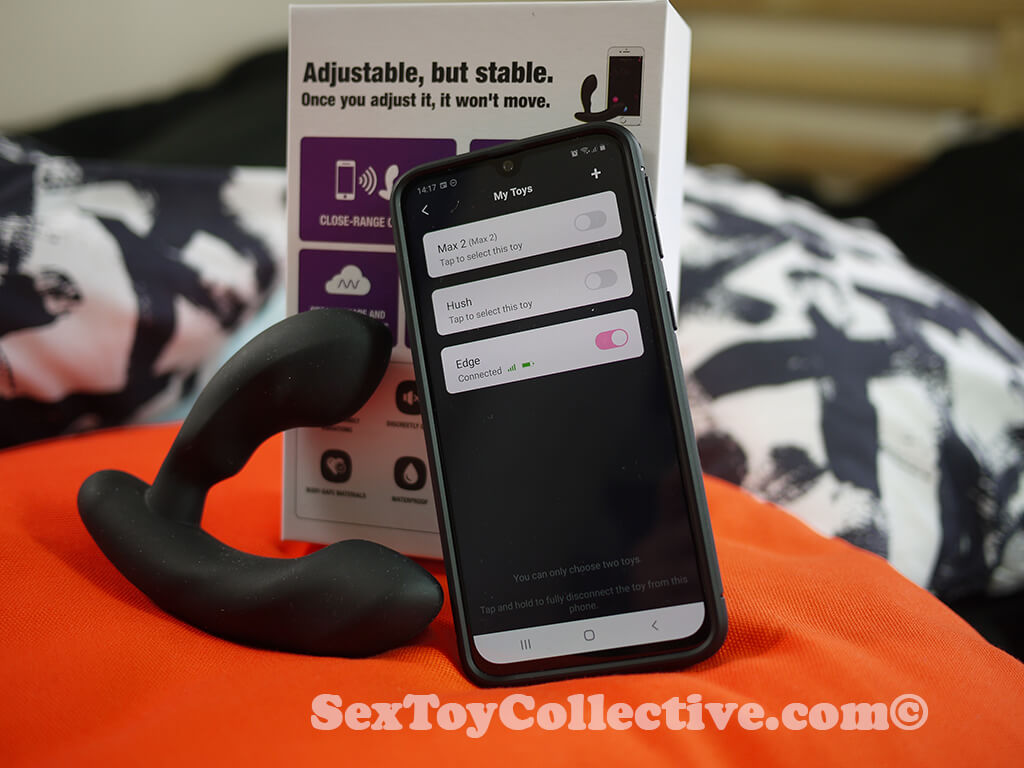 There's a lot to say about this app-controlled sex toy, but I'll try to break it down into the main points of this review.
Pros
Is 100% waterproofto make it fun to use in the shower or bath
Body safe medical grade silicone coating
USB charging is easy and convenient
Bluetooth control, long distance internet control or built-in toy controller
Fully adjustable to help "hit the nail on the head"
Comes with a standard client 1 year manufacturer's warranty
It is very easily maintained
Easy to clean
2 independent motors for perineum and prostate
Infinite vibration patterns via the Lovense Remote app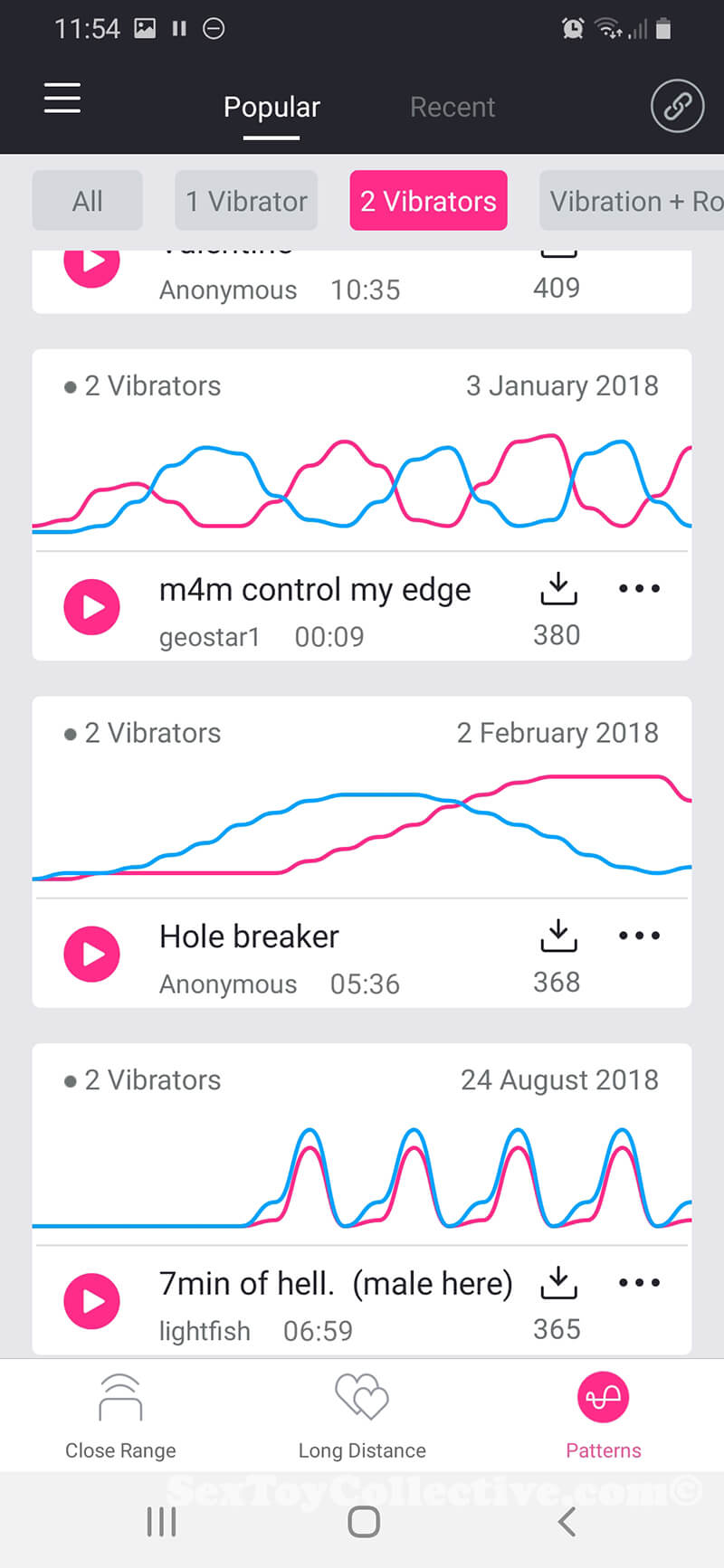 cons
Does not come with cover or case
Difficult to put in and take out
little quiet at high speeds
The Edge's bulbous head isn't as comfortable
High power settings are excessive
Built-in factory settings are "meh" at best
Difficult to use for public/discreet anal play
Some of these things are down to personal preference, but others (like no storage bag) are annoying to everyone.
cleaning and charging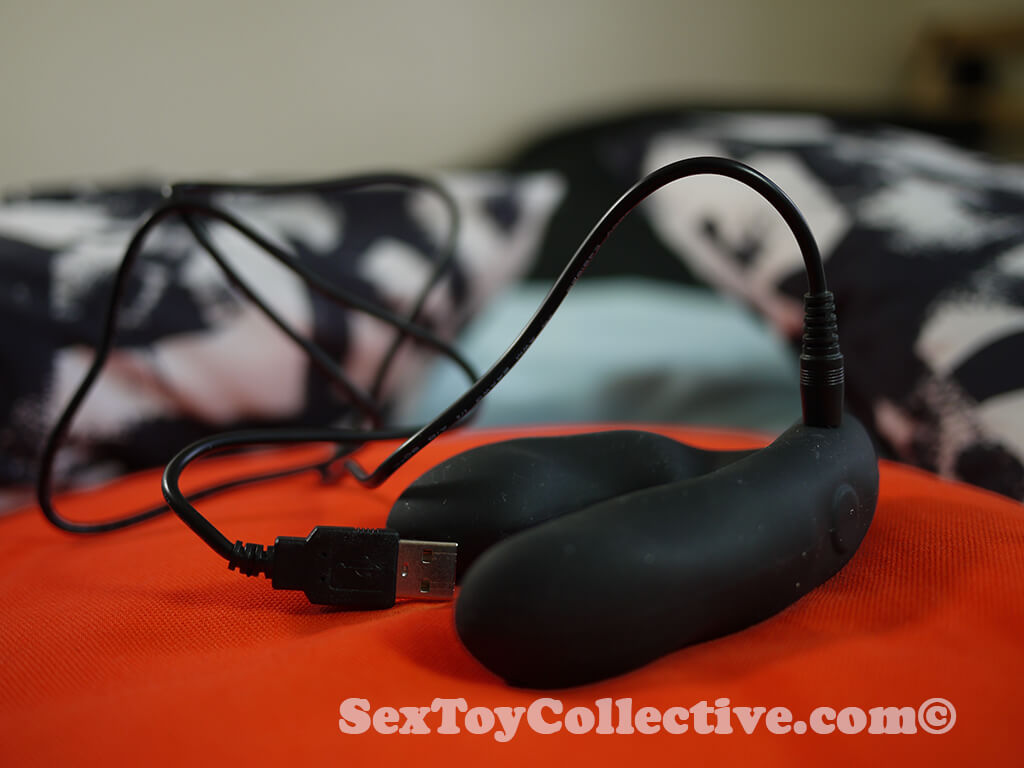 The Edge is very easy to clean and charge. To clean it, you just have to wash it with warm water and antibacterial soap, that's it! Make sure the soap soaks into the toy's coating well before rinsing it, otherwise it could develop bad odors or harbor nasty bacteria over time.
Although hypoallergenic and body-safe, medical-grade silicone sex toys can cling to unpleasant odors and small lube particles if you don't wash them often enough. For example, if you use coconut oil as a lubricant for silicone sex toys, it may crystallize as white spots on the surface.
The USB charging cable makes charging the toy really easy, whether you connect it to your laptop, a wall socket or a PS4. The port that plugs into the toy looks a bit like a headphone jack, but longer. Don't be afraid to force it into the hole on the rim - it takes a bit of force to get it to go in. You'll know it's charging because the light on the toy will blink red.
In my experience, a full charge will give you around 90 minutes of continuous gaming with the Edge, depending on how strong you like the vibrations.
run-exclusion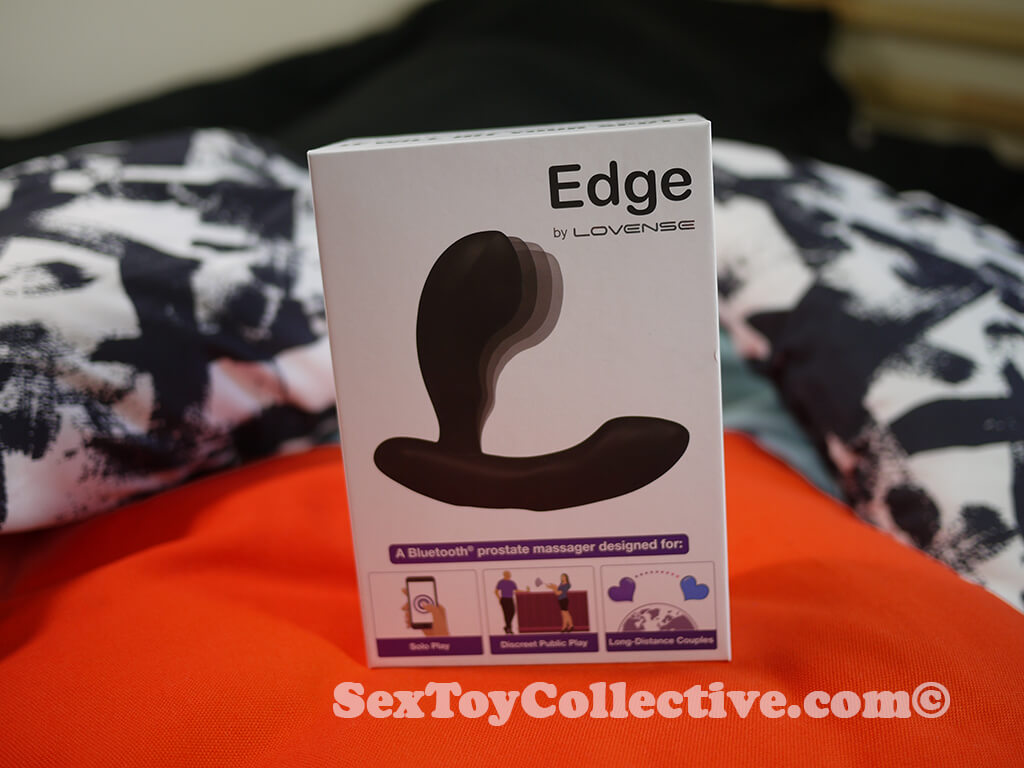 I am on the fence about this sex toy. While it's not the best prostate massager I've tried, the level of innovation and customization is mind-blowing. If you know how to use a top-notch prostate massager and already like vibrating models, the Lovense Edge is probably perfect for you. If, like me, you prefer a relaxed and relaxed P-spot massage, you'll probably want something else. You do it.

Leo Casanova is a recognized Clinical Sexologist and General Health Psychologist expert in the treatment of sexual disorders, sex addiction, aversion to sex and ejaculation disorder.
Its main areas of work are focused on the resolution of sexual and/or couple problems and sexological research and psychological. He has collaborated with different media such as: QUO, Cosmopolitan, AS, El País Digital and IDEAL and is the author of different scientific articles published in specialized sexology magazines and in others of general circulation.
Outstanding Academic Achievements
• Official Master's Degree in Sexology.
Diploma in Technological Innovation from the University of Oviedo (2015 – 2016).
Health research methodology by the Virgen de las Nieves Hospital (2012 – 2013).
Postgraduate in Sexology from the University of Almería (2018 – 2020).
We share guides on the best online stores for sex dolls, sex toys and tips and tricks on how to use them. One of our main goals is to help people learn how to identify trustworthy sites and avoid scams.
ACS Certified Sociologist and Sexologist who takes a holistic approach to sexuality. I believe that the mind, body, heart, and spirit all interact to create our sexual experiences, for better or worse! My work focuses on the influence of attachment and trauma (big and small) on sexuality and relationships and embodied and somatic approaches to healing sexual difficulties. I am a lifelong nerd who is always learning, but more importantly, I am a human being who just wanted to enjoy his sex life.
munecasexuales.com is a place where we share guides on the best sex dolls to buy online, online stores, sex toys and tips and tricks on how to use them. One of our main goals is to help people learn how to identify trustworthy sites and avoid scams.