Flip Zero Vibrator Review – Does the Japanese Male Masturbator Live Up to Its Reputation?
Some sex toy critics have talked about the Tenga Flip Zero as if Moses himself came down from Mount Sinai and gifted it to our penises. Like it's the holy grail of male masturbators. I don't believe in hyperbole, so I'm going to be real with you in this review.
The Tenga Flip Zero EV is a vibrator male masturbator toy manufactured by the Japanese sex toy company Tenga. It has a unique design that allows it to be opened and then closed over your penis, holding it in place for a tight and firm fit. It has a soft-textured elastomer sleeve on the inside, as well as pressure pads for suction.
Tenga is a Japanese sex toy company known for creating sex toys with modern and stylish designs. They have been called the "Apple of the Sex Toy Industry" and are well known for their Tenga Egg toys.
This "EV" version includes two vibratory cores that add intense sensations to your penis as you pump in and out, although you can also use the toy as a penis massager and not pump at all. This male masturbation product has many pros and cons, so I'm going to start with them!
Pros and cons
This toy has many good things, although it is not the best male sex toy existing.
Pros
Intense sensation – powerful orgasms They're possible
2 vibrating cores – central core and deep core – vibrations throughout the toy
100% waterproof – the toy itself is completely waterproof
USB rechargeable – no need to buy batteries or plug into the wall
Vacuum – the pressure pads on the toy create a suction vacuum on your penis
Ergonomic sleeve: elastomer sleeve is designed to be comfortable and soft
Charging/drying stand – you can dry the toy while you charge it
Easy to clean – easy to open, rinse and place on the drying rack
Easy to hide – much smaller than a flesh light and more subtle looking
Elegant design – available in black or white
Made our list of the best male masturbators
cons
Powerful vibrations but Very noisy in some settings
Only 5 vibration modes – disappointing lack of choice
Not ideal for guys with bigger/thicker penises
Hard plastic seems a bit flimsy
charging for 90 minutes only gives you 40 minutes of gameplay
Plastic can make a loud buzz if held at the wrong angle
A bit too intense to my taste
Expensive, even with a Tenga discount code
As I have already said, it is a good masturbator, but it is not exempt from criticism.
Things to keep in mind before buying a Tenga Flip Zero EV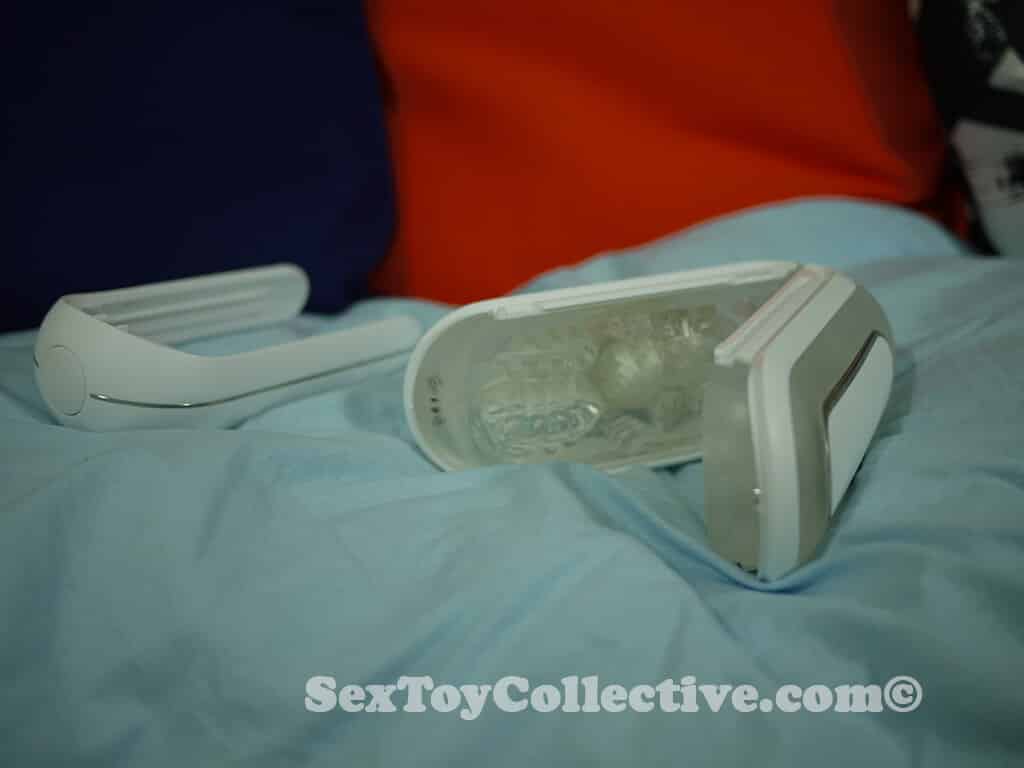 If you are considering buying this toy, here are some things to keep in mind:
Is noisy
If you are looking for a toy that you can use without your housemates or family hearing it in the next room, this is not the toy for you. The loudest settings are very loud and not subtle at all.
It is expensive
Compared to non-vibratory Have Flip Zero Amazon which costs 99 $, the Tenga Flip Zero "EV" vibrator costs 200 $ on the official website. You're basically paying a hundred bucks more for vibrations compared to the regular Flip series.
I like dick vibes, but I don't know if they're worth a hundred more of my hard earned money.
You need space to dry it
As with most male masturbators, you need to let the Tenga Flip Zero EV air dry after you've cleaned it. The toy's plastic cargo rack can be used as a drying rackbut it's not exactly subtle. If you are looking for a very discreet toy, you will have a hard time drying it.
It is very powerful
I personally found this toy a bit too intense for me. I've shoved my Johnson into quite a few masturbators by now, and I've had a hard time getting to the end of my non-stop handjob session due to the intensity. However, some guys really like getting their dick milked into submission, so it will be great for some.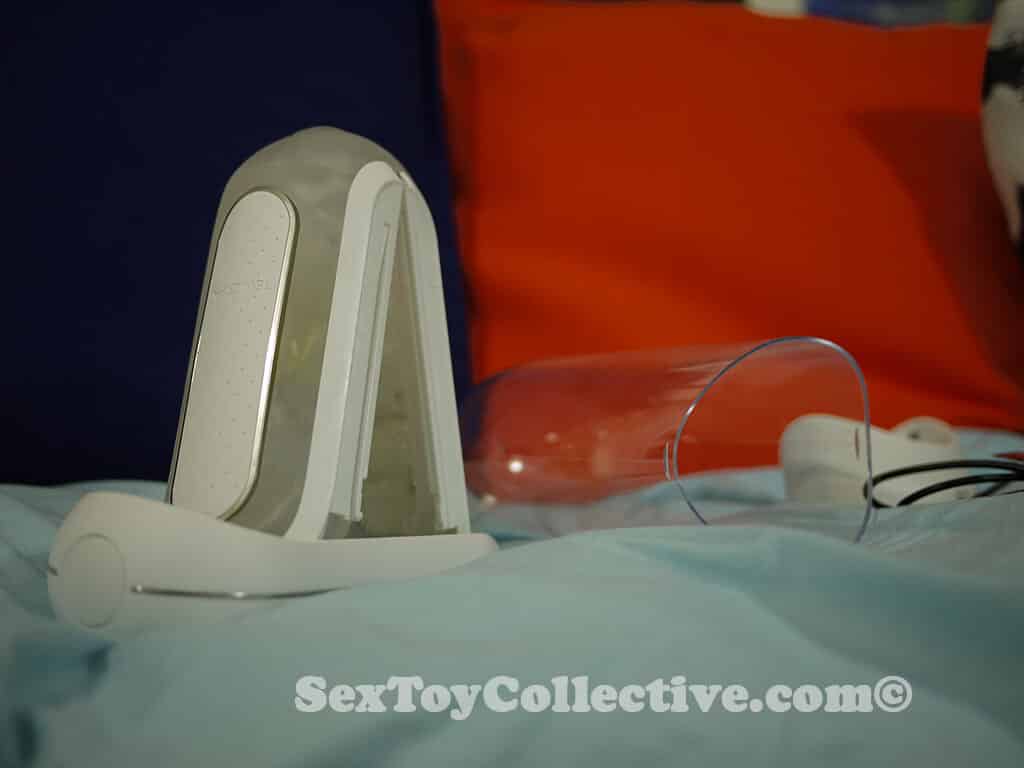 It is better for small penises
I don't want to fall into semi-racist stereotypes, but penises in Japan tend to be a bit smaller than in many Western countries. Therefore, this toy is a bit small in terms of length and diameter, with a length of 15 cm and a diameter of 0.5 cm. Not ideal if you are well endowed.
TO survey on the size of the penis carried out by Tenga found that the average Japanese penis was 5.33 inches erect, surpassing that of the United States. However, countries like Italy, Australia, and France had longer penises. Others penis size surveys have claimed that American males have the largest penis by 0.02 cm. It's a very close race!
In short, the Flip Zero EV is ideal for men of average height with some spare cash who want to treat themselves to the best Tenga toy on the market. If you don't mind not making noise and you like powerful, cock-pounding orgasms, this masturbation device for men is perfect for you.
My experience with the Tenga Flip Zero EV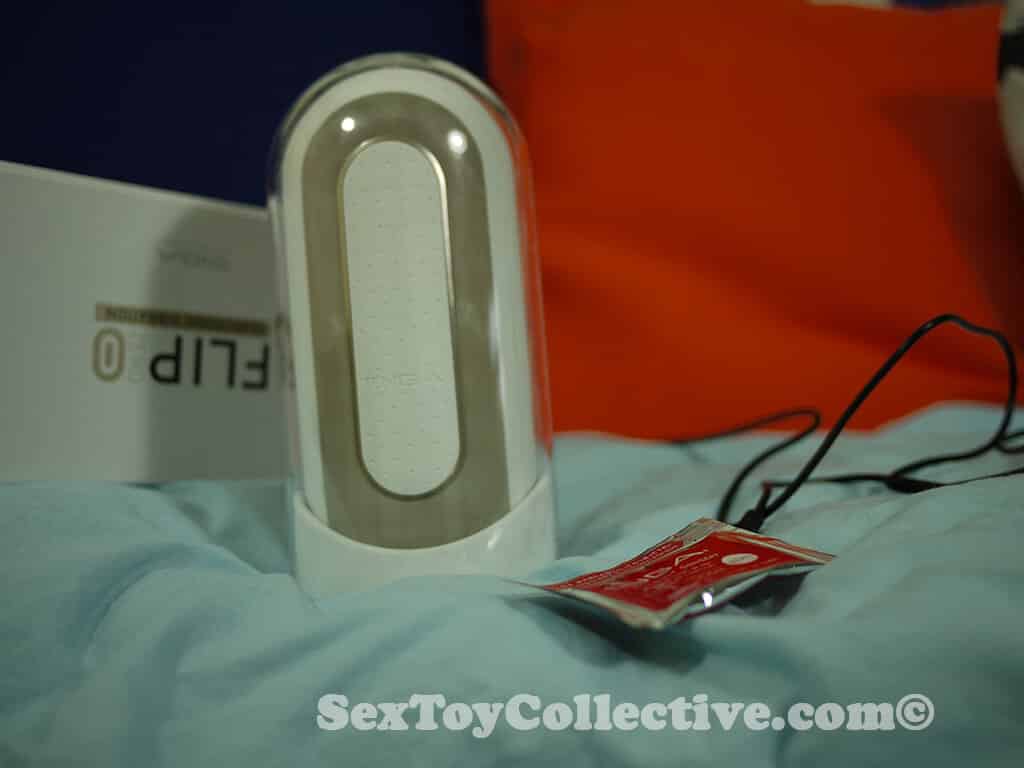 First impressions
When you first take this out of the packaging, you realize that this is not a normal jerking off toy. The white hard plastic contrasted with the greyish elastomer inner sleeve is very reminiscent of Apple's color scheme, so I understand why Tenga is known as the "The apple of the sex toy industry".
To be honest, I found it a bit too complicated to use/load, and I still feel the same way. The charging rack attaches to the toy to provide vibration power, but also acts as a drying rack AND a charging stand depending on which position you use. In addition, there is a separate charging stand and a plastic display case.
I want to masturbate…not balance this thing precariously in 50 different carrying positions.
I think it is designed to be simple and intuitive, but personally I have not succeeded. Overall the toy is nice and heavy in the hand and well built, but I don't like the drying rack piece. It gives the feeling that the toy is going to fall at any moment when you use it.
Lubrication and commissioning
As always, I used water based lubricant for this male masturbator. Since you can open the side of the toy and expose both sides of the inner sleeve, lubricating it is a breeze. You can introduce lubricant in all corners of the case without any effort.
After closing both sides and putting my cock through the hole, I realized how tight it was. My girth is a little above average so probably better if your dick is thinner. I tried using the pressure pads to create suction on my penis, but could only squeeze them so much because my cock was already taking up most of the space.
Tenga Flip Zero Vibrations
The vibrations are VERY strong. Let me repeat it: they are VERY STRONG. For me, the higher settings were too intense, but I know plenty of men who would love this toy. The toy comes with 2 vibrating cores, one in the center and one closer to the tip, so you get equal vibrations throughout the entire length of the Flip Zero.
However, there are only 5 vibration settings, which is a bit disappointing. These are:
1. Constant low vibration
2. High constant vibration
3. Pulse setting
4. Swap (switch between pulse and constant vibration)
5. Random

And that's it. You can't play with the intensity or speed like on the Lovense Max 2; you only get 5 presets and you stay with them whether you like it or not. Personally, I only like settings 1, 4 and 5, so I only have 3 sensations to choose from. I'm not a kid in a candy store.
As already mentioned, you have to charge this jalopy for about 90 minutes and then the battery life is only 40-45 minutes of continuous use. I personally didn't need 45 minutes of vibrations (I think that would have killed me), but keep in mind that the Flip Zero EV is likely to die if you enjoy longer handjob sessions.
Handjob with the Tenga Flip Hole
You can pump in and out of this toy (just like you would a Fleshlight toy) or you can lie back and let the pulsating vibrations do all the work for you. I've tried it both ways, and I find I prefer pumping in and out of the Tenga Flip Zero EV while using the low vibration setting or the pulse setting for more glans and penile stimulation massage the glans and penis while you sit comfortably in the wet elastomer cover. If you do it like this, you can use the pressure pads to make the Tenga "suck" your penis more intensely.
He Have 2019 self-pleasure survey showed that 40% of Americans lie about their masturbatory habits, such as how often they masturbate, whether they use toys, and at what age they started masturbating.
Personally, I could only ejaculate by pumping in and out of the toy while using a less intense setting. However, the pleasure was incredible! The combination of the textured material of the case, the suction and the vibrations definitely pushed me over the edge. I also tried letting the toy milk my cock without pumping but it got too intense and I had to stop.
cleaning and drying
The toy (NOT the charging stand) is 100% waterproof thanks to magnetic USB charging, so cleaning it is a doddle. You just have to open the 2 sides and rinse them with lukewarm water as thoroughly as you like. I use a mild antibacterial soap and work it into all the nooks and crannies before rinsing it off with more water.
The Tenga Flip Zero EV is very easy to clean and dry. On the other hand, the Fleshlights are a pain in the ass to clean.
When it's time to dry it off, the toy clips onto its stand (technical term) at a vertical angle, forming a triangle on your desk. It's very handy to air dry, although in this position it seems a bit flimsy. Make sure it gets air in a well-ventilated room, and ideally allow it 24 hours to fully air dry.
Bear vs Fleshlight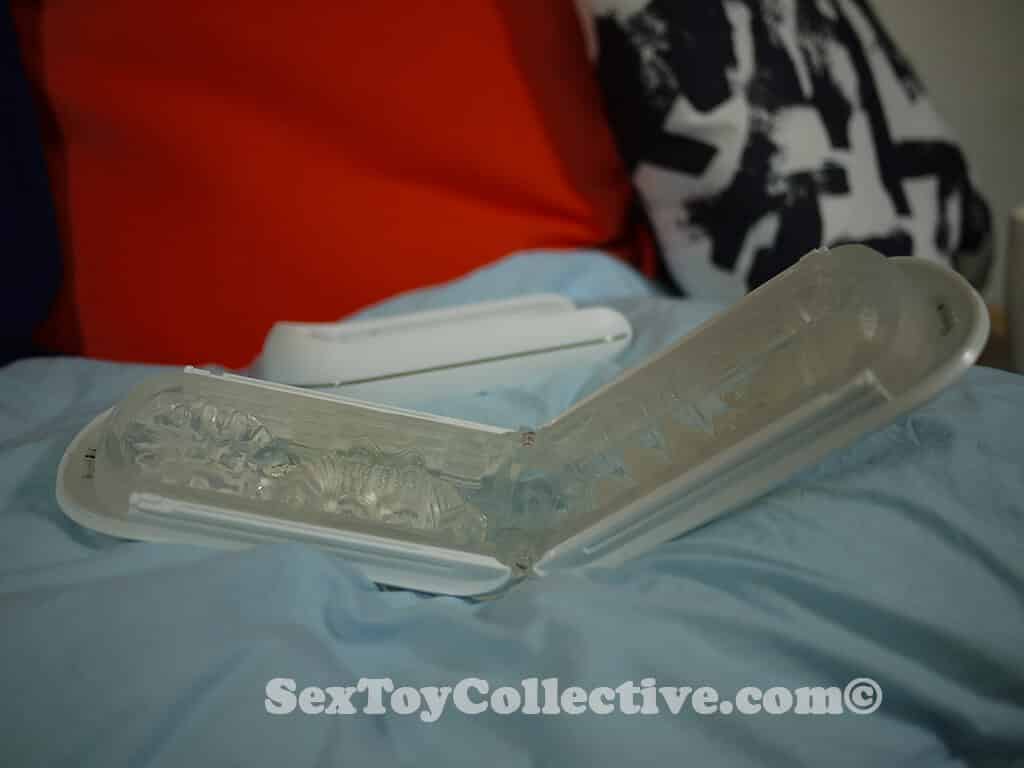 Lots of guys do a have comparison between Tenga and Fleshlight because they are two of the most popular adult male toy companies. It's tricky though, because their toys are so different.
– Fleshlight usually manufactures big and bulky toys that are designed to look/feel like real vaginas and asses
– Have tend to do small and medium toys that have abstract designs that look like artificial sex toysIt all depends on what you are looking for!
– The Tenga Flip 0 EV is the best if you want a vibrating male masturbator that is easy to clean, relatively smalland hidden from the dust in the air.
– A Fleshlight is best if you want a semi-realistic sex toy that is quiet but big and hard to hide.
When it comes to discretion, the Fleshlights are hard to hide because they're huge, while the Tenga Flip Zero is hard to use discreetly because it's louder than a fucking Boeing 747.
Reviews Reddit Tenga Flip 0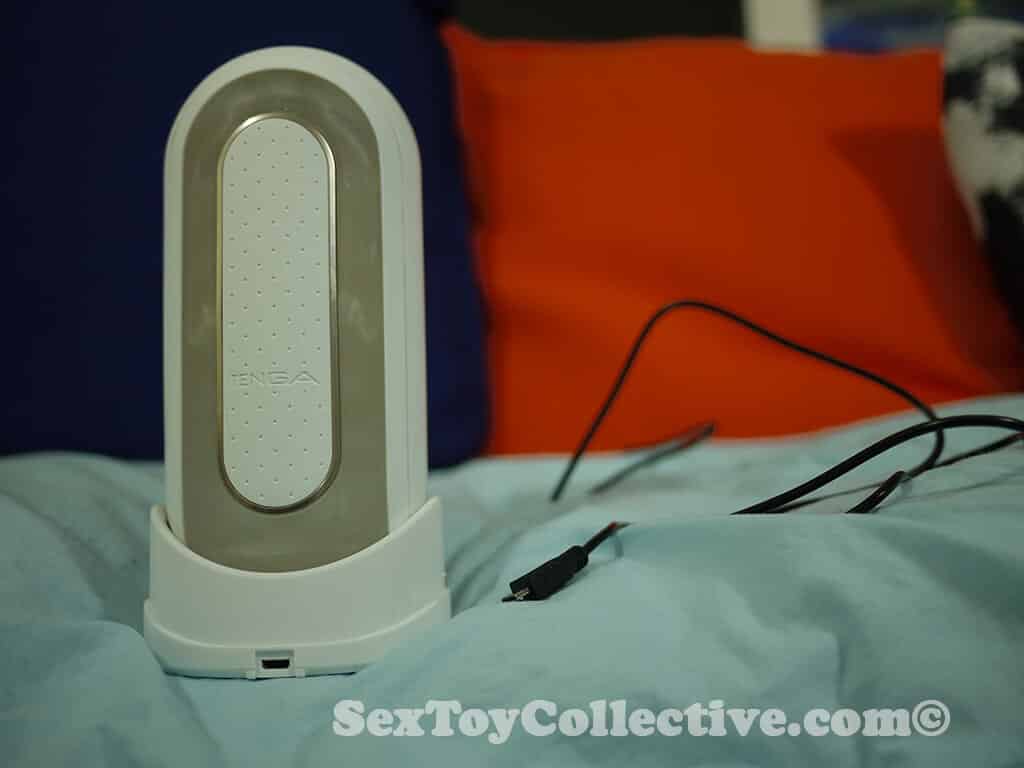 To give you an idea of what other customers are saying about the Tenga Flip Zero EV, I've collected some Reddit comments from this thread in it r/SexToys subreddit.
"One of my friends has one and LOVES it. He says his wife almost lost it to him. Ha ha!"
u/BillieRubenCamGirl
"The original version without vibration is already quite good. The vibration is just a plus. The only drawback I see so far is that the vibration is loud. Very. Strong"
u/BrownieFunFactory
"Is incredible! Right now we are working on our review and my OH loves it. It's worth what it costs"
u/LittleSwitchBitch
You can check the opinions of LoveHoney customers if you want to know even more opinions from strangers.
run-exclusion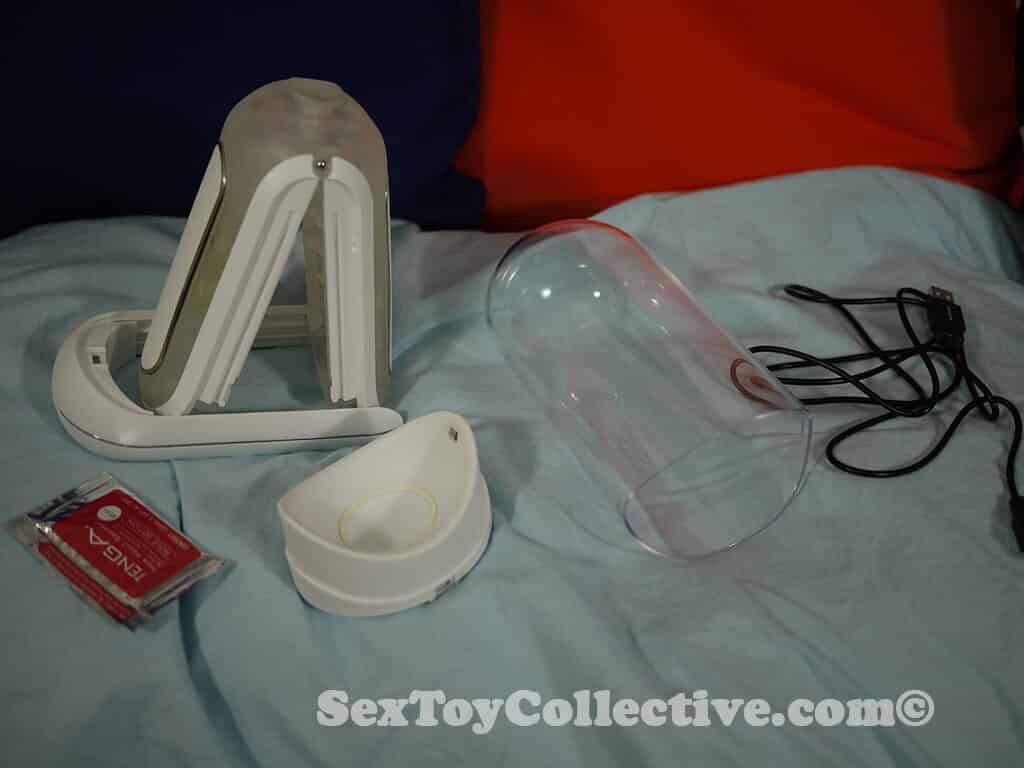 Many sex toys for men are a bit boring and uninventive: it's a fake pussy with a few nubs inside. Wow. How exciting. Caramba. However, the Tenga Flip Hole vibrating masturbator offers you a unique design that sets you apart from the competition. If the BladeRunner universe had handjob toys, they would look something like this.
Yes, while I don't think it's the best sex toy for men in the world, it's perfect for guys who enjoy intensity, cock-sucking vibrations, and easy-to-clean masturbators. However, if you're after longer battery life and more customization, I'd recommend the Lovense Max 2.

Leo Casanova is a recognized Clinical Sexologist and General Health Psychologist expert in the treatment of sexual disorders, sex addiction, aversion to sex and ejaculation disorder.
Its main areas of work are focused on the resolution of sexual and/or couple problems and sexological research and psychological. He has collaborated with different media such as: QUO, Cosmopolitan, AS, El País Digital and IDEAL and is the author of different scientific articles published in specialized sexology magazines and in others of general circulation.
Outstanding Academic Achievements
• Official Master's Degree in Sexology.
Diploma in Technological Innovation from the University of Oviedo (2015 – 2016).
Health research methodology by the Virgen de las Nieves Hospital (2012 – 2013).
Postgraduate in Sexology from the University of Almería (2018 – 2020).
We share guides on the best online stores for sex dolls, sex toys and tips and tricks on how to use them. One of our main goals is to help people learn how to identify trustworthy sites and avoid scams.
ACS Certified Sociologist and Sexologist who takes a holistic approach to sexuality. I believe that the mind, body, heart, and spirit all interact to create our sexual experiences, for better or worse! My work focuses on the influence of attachment and trauma (big and small) on sexuality and relationships and embodied and somatic approaches to healing sexual difficulties. I am a lifelong nerd who is always learning, but more importantly, I am a human being who just wanted to enjoy his sex life.
munecasexuales.com is a place where we share guides on the best sex dolls to buy online, online stores, sex toys and tips and tricks on how to use them. One of our main goals is to help people learn how to identify trustworthy sites and avoid scams.