When you buy a sex doll for 2000 or 4000 $, you'll probably want to preserve its appearance for as long as possible. And believe us, you should. It is an investment that will last a lifetime if you take proper care of the doll. Therefore, read our article on the topic "How to clean my sex doll?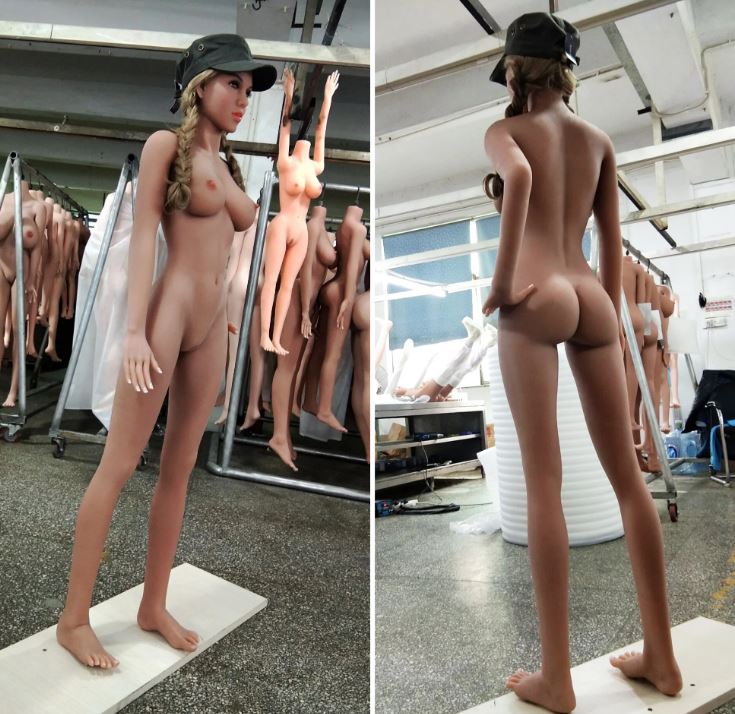 How do I clean my sex doll properly?
Be prepared that, after each use, you have to clean your precious doll. This rule is even more important when it comes to cleaning a TPE doll. TPE is a very porous material, so if your vaginal, anal and oral cavities remain dirty for a long time, mold will develop.
This can cause some health problems, and you will need to replace the affected cavity immediately.
It is very easy to clean TPE and silicone sex dolls: just put them in a hot bath or shower, and use a very light antibacterial soap. Wash your wig separately, using a simple shampoo and conditioner.
Let your hair air dry and do not blow-dry any part of your body, including your wig.
Makeup can be removed with a warm water wipe. Do not put the sex doll's face in the water when bathing her. The clothes on your sex dolls can get dusty or dirty if not cared for properly. Simply put the clothes in a washing machine with soap suitable for sex dolls and let them dry completely before putting them on your sex doll.
After washing
Dry the doll with a towel. Do not let water remain on its body, as it could grow mold if you keep it in a dark place. It is also recommended to apply talcum powder on your body. This procedure will remove unwanted moisture and soften your beauty's skin.
The TPE material, especially after washing, can become a little sticky. Applying talcum powder will make your sex doll's skin as smooth as silk.
Cleaning Tools You Should Consider
Using some cleaning tools can make your life much easier when cleaning your beloved sex doll. With the help of these tools, your schedule will not be so compromised as they can make work faster and hassle-free.
But of course, every sex doll has its unique components, so it's important to keep in mind that not all cleaning tools are universally applicable. Some tools could damage the doll's skin complexion and leave permanent damage.
Therefore, be careful when purchasing and applying any detergent to clean your sex dolls. Yes, it is your responsibility to maintain them, but awareness and knowledge also matter a lot.
The enema bulb, anal douches or the well-known vaginal irrigator are the best tool to wash your doll's orifices before or after use. Of course, you'll want to make sure all of your sex doll's orifices are clean, so; This is really essential.
Dirty gutters can become a breeding ground for harmful bacteria and germs, so you should always consider getting rid of them. The enema bulb expels a stream of water to remove dirt from the doll's anus or vagina.
This tool is very easy to use. You just have to fill it with antibacterial soap and cold water, and then the bulb will do all the work for you. Enema bulbs are very cheap, so they will fit any budget.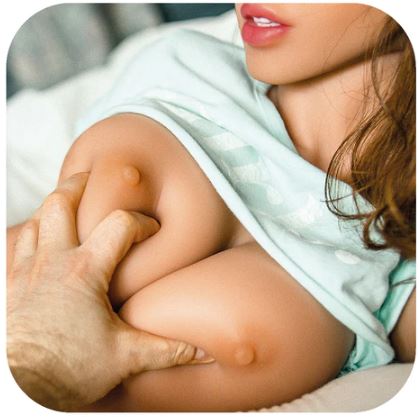 But definitely make sure to put it in your bathroom or somewhere where water can drain to prevent it from getting dirty.
A hand held or detachable shower head is a great tool for washing your sex dolls. The shower heads can be set to low and high pressure, which changes the temperature from cold to hot and vice versa.
Eliminating germs or bacteria is very easy, simply by placing cold water at high pressure towards the specific area that needs disinfection. Hot water, meanwhile, is the best for cleaning out the underlying bacteria around the holes.
Loofah bath sticks can be used for additional cleaning power. Its soft fiber is the best cleaning option for brushing dirt around the vagina, mouth or anus.
Specifically, it removes the remains of detergent. Additionally, scouring pads can also remove bad odor from holes.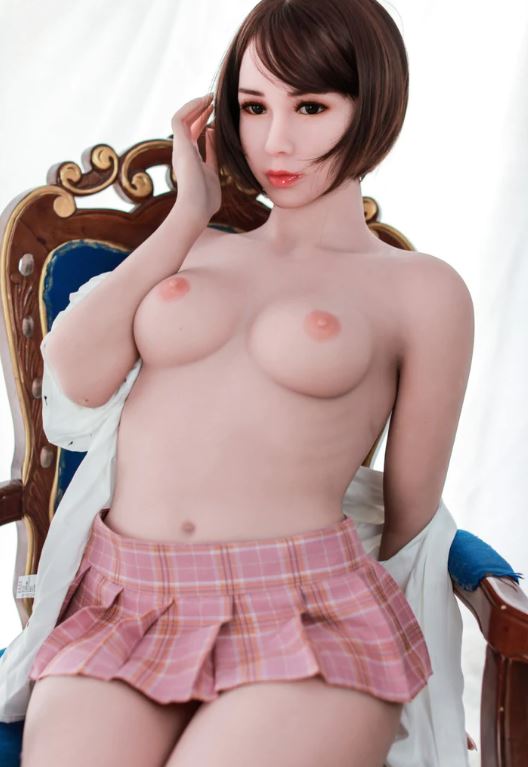 Cleaning sponges have been proven to be an effective cleaning agent, especially for kitchen utensils. But now, it's also good for cleaning a sex doll. The sponge is a soft cleaning material that you can use to prevent scratches on your sex doll's skin.
Just take a piece of sponge and rinse it with warm water. Gently clean stains or dirty spots on the skin. Dry it with a clean cloth
If you're on a limited budget and can't buy these utensils, don't worry, a substitute can work for you.
For enema bulb substitutes, you can use a water bottle with a squirt nozzle to clean your wrist. Produces high-pressure water that cleans holes just like the original bulb does
You should always take care of your sex doll just like you take care of yourself. They serve as company and make you happy with everything. Therefore, they also deserve to be treated in the best possible way. Cleaning your sex doll regularly will give it a sparkling look that will go a long way in keeping her by your side forever.
Cleanliness comes first
Your childhood was filled with the notion that cleanliness is godliness. It is a practice that should be taught to everyone in their early years.
Having a great command of cleanliness can allow anyone to access a host of benefits ranging from personal health to positive implications on the environment.
Not to mention, cleanliness also plays a big role in allowing you to fully enjoy your sex doll. Sex dolls take you on a satisfying sexual journey with no strings attached, so they also deserve the best treatment from you.
After use, never neglect cleaning your sex dolls, because it is one of the best ways to provide you with the most unforgettable sexual experience. Of course, the libido will not be paid with something nice if the object is dirty. I'm sure you'll back down
Are you not happy? It is also advisable to splash some warm soapy water before finally getting your sex doll. It would be of great help to remove excess waste that may contain bacteria or germs and harm you without you realizing it.
This won't take you long, right? It's just a simple act but it would mean a lot. You just have to gently pour a clean cloth with warm water and slide it over your sex dolls, especially the channels where you often like to penetrate. This is true? Isn't it true? So go ahead and take this as advice
Your hard down there can wait a few minutes while you clean the doll, right? So don't hesitate to sacrifice some time.
The best professional advice
Store your doll in a cool, dry place, avoiding direct sunlight and freezing temperatures. Try to use a water-based lubricant for the oral, vaginal and anal cavities to prevent the doll's skin from tearing.
The lubricants Petroleum and silicone can permanently damage your sex doll. You can also use a condom for easy cleaning after use.
Some companies, such as Silicon Wives either Sexy Real Sex Dolls sells TPE and silicone safe shampoos, soap and other utensils to take care of your doll.
Remember that the hygiene of your doll is as important as your hygiene. Keeping your body clean and sanitized will make it last for years and keep you healthy and therefore happy!

Leo Casanova is a recognized Clinical Sexologist and General Health Psychologist expert in the treatment of sexual disorders, sex addiction, aversion to sex and ejaculation disorder.
Its main areas of work are focused on the resolution of sexual and/or couple problems and sexological research and psychological. He has collaborated with different media such as: QUO, Cosmopolitan, AS, El País Digital and IDEAL and is the author of different scientific articles published in specialized sexology magazines and in others of general circulation.
Outstanding Academic Achievements
• Official Master's Degree in Sexology.
Diploma in Technological Innovation from the University of Oviedo (2015 – 2016).
Health research methodology by the Virgen de las Nieves Hospital (2012 – 2013).
Postgraduate in Sexology from the University of Almería (2018 – 2020).
We share guides on the best online stores for sex dolls, sex toys and tips and tricks on how to use them. One of our main goals is to help people learn how to identify trustworthy sites and avoid scams.
ACS Certified Sociologist and Sexologist who takes a holistic approach to sexuality. I believe that the mind, body, heart, and spirit all interact to create our sexual experiences, for better or worse! My work focuses on the influence of attachment and trauma (big and small) on sexuality and relationships and embodied and somatic approaches to healing sexual difficulties. I am a lifelong nerd who is always learning, but more importantly, I am a human being who just wanted to enjoy his sex life.
munecasexuales.com is a place where we share guides on the best sex dolls to buy online, online stores, sex toys and tips and tricks on how to use them. One of our main goals is to help people learn how to identify trustworthy sites and avoid scams.