Lelo Loki reviews – Does the most powerful prostate massager in the world have power?
Lelo affirms that the Lelo Loki is the "the most powerful prostate vibrator in the world". Now I don't know if they've done a double-blind controlled experiment to prove this, but a quick Google search seems to support this claim. Kudos to Lelo for creating the most powerful prostate vibrator in the world, but as Shania said, That Do not Impress Me Much. Prostate stimulation is much more than raw power!
In this Lelo Loki review, I'm going to take a look at vibration settings, materials, cleanliness, size, and how the world's most powerful prostate massager feels when pushed inside you. Let's go there
Pros and cons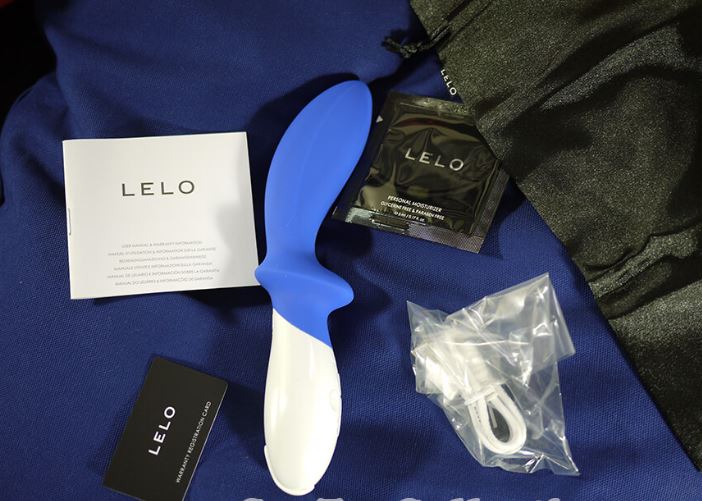 Before I get into it, I'd like to give you the general pros and cons of this toy.
Pros
The most powerful prostate vibrator in the world - VERY strong vibrations!
Intuitive control system – easy to use
6 different vibration patterns
Multiple vibration speed settings, from gentle buzzes to quivering jolts
Simple design with an effective flared base
Ultra-smooth luxury silicone coating
100% waterproof up to 1 meter
USB rechargeable
1 year Lelo warranty and 10 year warranty
cons
Stronger vibrations don't necessarily mean stronger orgasms
Without remote control system
no perineal arm
Large – difficult to insert and keep in once inserted
Battery life could be better with stronger settings (60-80 min.)
It may be the world's most powerful prostate vibrator, but does it deliver the world's most powerful prostate orgasms? Let's find out!
Vibration settings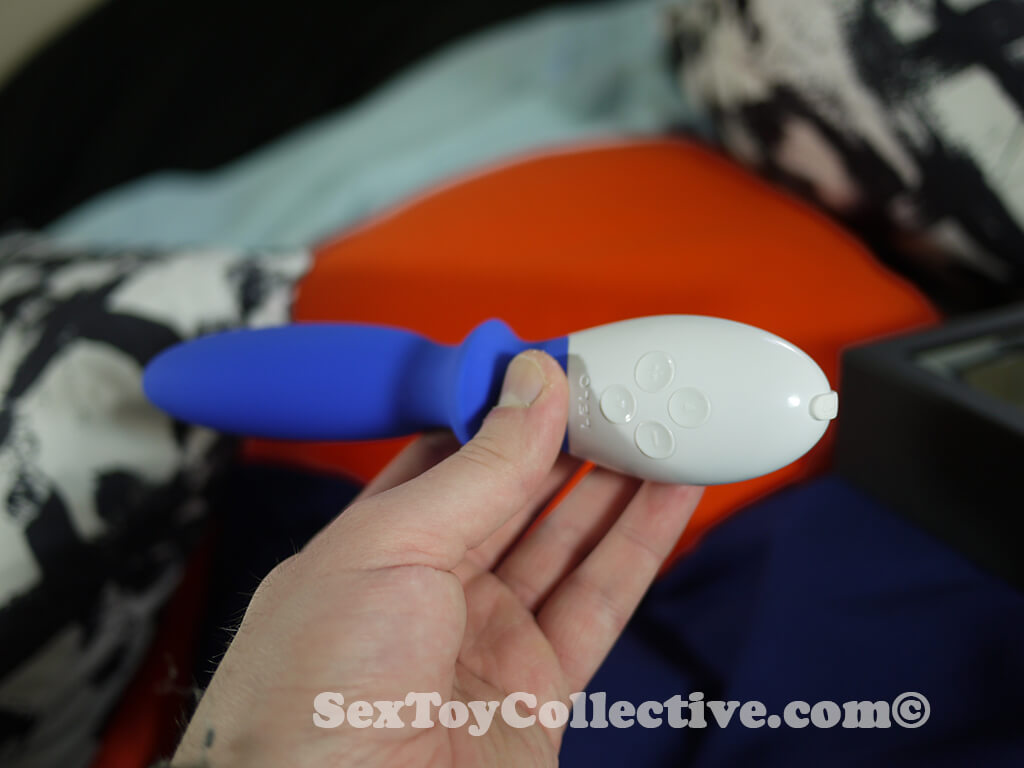 We are talking about the most powerful prostate vibrator in the world, so it is better to start with the vibrations. I can confirm that yes, they are VERY strong. If you like strong vibrations in your prostate toys, you're in luck. And do you know what surprised me the most? It's very, very quiet. If there is little background noise in your room, you won't hear the Loki's hum. It is very discreet.
The vibrations of the Lelo Loki have nothing to envy to those of a pneumatic drill.
The 4 button control system is very easy to use, although I would always prefer a wireless remote control prostate toy if they gave you a choice However, the system consists of 2 "up and down" buttons that cycle through the 6 vibration patterns and 2 "plus and minus" buttons that change the intensity of the vibrations for each pattern. Very simple and easy to use.
Just so you know, the Lelo Loki doesn't cycle through all 6 modes of vibration patterns if you get to the end. For example, if you cycle up and get to the last setting, pressing "up" again will not return you to the first setting; it will just keep you in the same place. This confused me at first, because most electronic sex toys don't work like that.
So what are the 6 vibration settings on offer? They don't have names, so I've done my best to describe them.
1. A constant and solid vibration
2. A slow press
3. Faster keystroke
4. A pattern of revolutions
5. A rapid pattern of rising and falling
6. An extremely intense random patternNaturally, these settings have their pros and cons, but if it's raw power and intensity you're after, I recommend #3 (the fast pulsing pattern) and #6 (the random pattern). The random pattern is perhaps the most exciting, because you cannot anticipate what is going to happen: you are completely at the mercy of the toy. It's strangely erotic. Maybe we should call Loki "Mr. Grey" in configuration 6.
Women often worry about vibrators "desensitize your clitoris"and I have similar concerns with the Loki for the P-spot. You're better off using pulsing patterns rather than steady, solid vibrations, otherwise your ass gets used to the vibrations and gets less "turned on" by them.
Of course, cumbersomely using a control panel at the base of the Loki isn't ideal, especially when you're in the throes of prostatic pleasure. However, the vibration functions are very easy to learn, so you get used to fiddling with the buttons after a while. Still, a remote would have been nice.
shape and design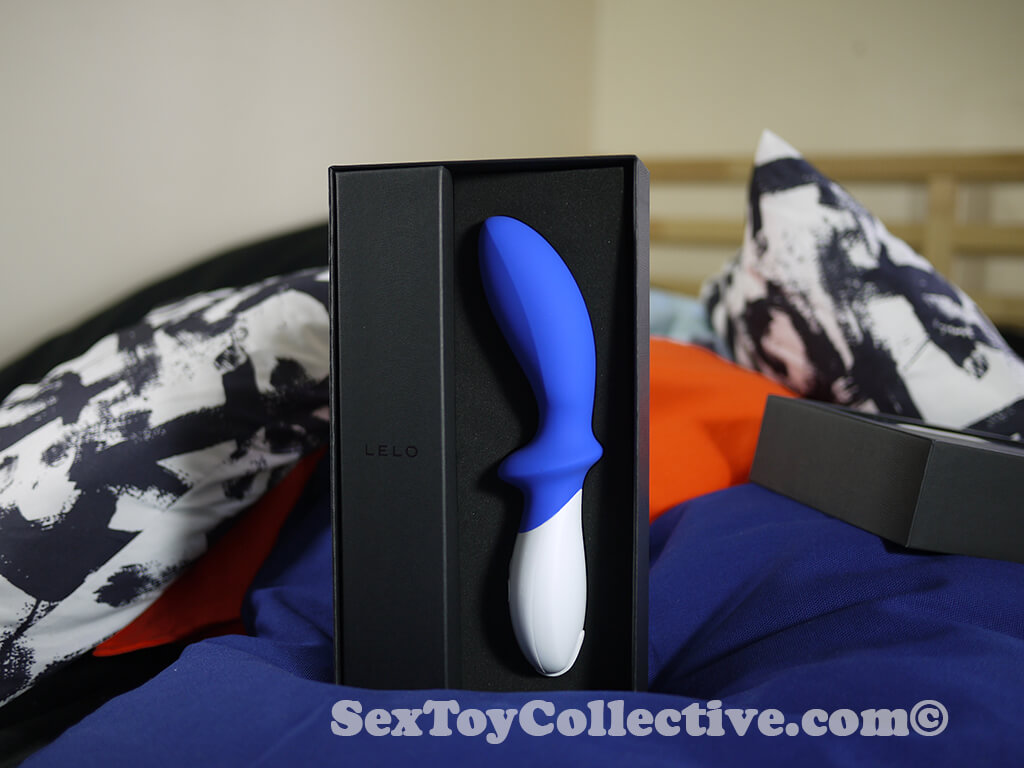 The Lelo Loki has a somewhat unusual design for a modern prostate massager: although it has a flared base to prevent it from sliding into your buttocks once inserted, it doesn't have any arms for the perineum. I'm not thrilled with this design choice, as I'm personally a big fan of perineal stimulation, but to each their own. The flared base picks up some vibrations and offers a bit of external stimulation, but it's nothing to write home about in my opinion.
Housing such a powerful motor, the main body of the toy (the insertable part) is quite large. Lelo Loki Wave. This large butt gives you the feeling of "fullness" at the bottom, which I know some men really enjoy. Personally, I found the toy slipping out of my ass quite easily because my sphincter couldn't fully close around it. I also had a similar problem with the Lelo Loki Wave. Obviously, in the beginning it is also more difficult to introduce them inside you.
I've said it before and I'll say it again: size doesn't matter when it comes to messing with the prostate. Bigger is not necessarily better.
As usual in Lelo's erotic toys, this vibrating prostate massager is coated in "ultra-smooth premium silicone" that glides very well through the ass hole with a little bit of lubricant. high quality water based. For this sex toy review, I went with the "Federal Blue" version, but the "Obsidian Black" is also very popular. I'm going to shove it up my ass, so I don't give a damn what color it is. However, I think the Obsidian Black is a bit prettier.
My experience
I normally reject prostate massagers that focus too much on vibrations, but the Lelo Loki has won me over a bit. A bit. If you learn to relax and enjoy it, the intense, ultra-strong prostate vibrations can make your toes stand on end and your penis rock hard. That's when you know you're hitting the nail on the head.
My only complaint with the Loki is the pain in the ass (almost literally) from keeping it up my butt. When I read other sex toy reviews, I rarely hear about this problem with prostate massagers, which is annoying. It seems I'm forever cursed with an ass that squeezes the biggest prostate toys. Oh me, huh?
Still, don't underestimate the power of the world's most powerful prostate vibrator. I would recommend using the weaker settings at first, ESPECIALLY if you are new to prostate play, before gradually working your way up to the stronger vibrations. It's incredibly hard to keep your anus relaxed while these stupidly powerful vibrations are vibrating inside you, so take it one step at a time and you won't regret it.
The Lelo Loki didn't give me the hands-free prostate orgasms that prostate massagers like the Aneros Helix Syn Trident have given me in the past, but it did really, really enhance the orgasm I had when I started masturbating and ejaculated. If you're looking for a toy that can tease your P-spot and use it to massively intensify your penile orgasms, then look no further than the Lelo Loki!
Cleaning and maintenance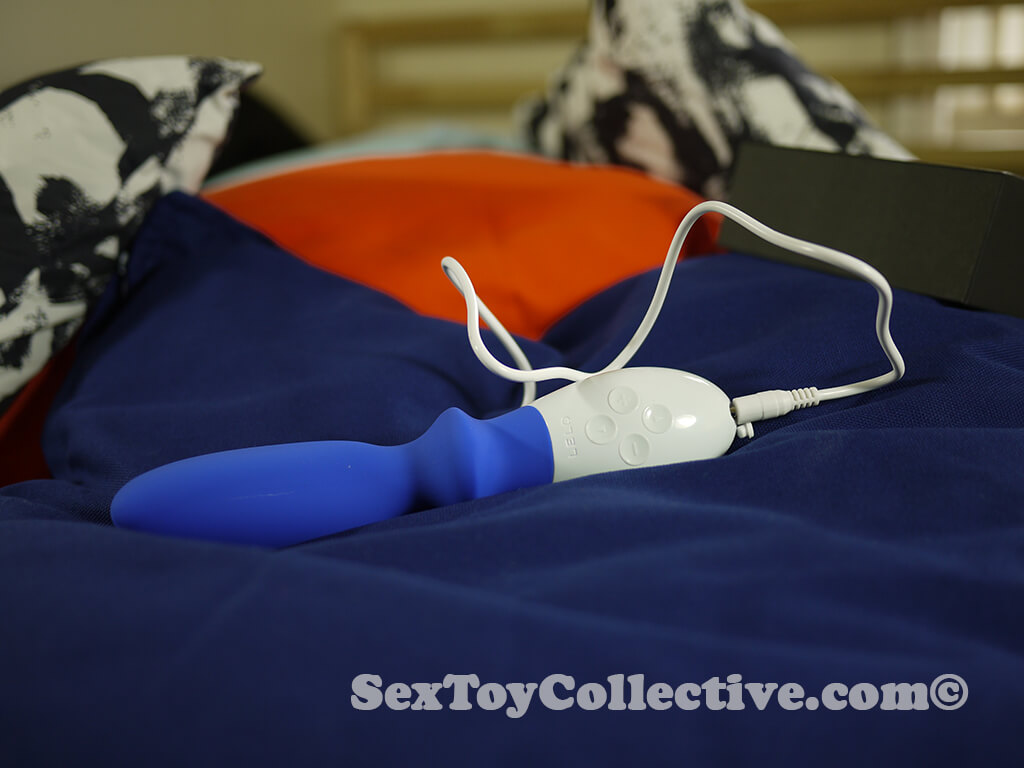 Cleaning
Like most of Lelo's prostate massagers, the Loki is fully waterproof to a depth of 1 meter, so you can explore prostate pleasure in the bath or shower at your leisure. This also means that the toy is very easy to clean by hand with warm water and antibacterial soap. This ultra-soft silicone is the kind of sex toy material that harbors unpleasant odors, so don't forget to clean it.
Lelo wants you to buy his cleaning spray specialized in Lelo sex toys. You can do it if you want, but I think it's overkill. A decent antibacterial soap should suffice.
USB charging
As you'd expect, the Lelo Prostate Massager comes with unlimited USB charging, so you can charge it from a wall outlet, your laptop, or your Xbox. There's a small soft flap that covers the charging port when not in use, but be sure to reattach it when you're done, especially if you're taking it into the bath or shower.
With a 2 hour charge you get about 60-80 minutes of play if you use the most powerful settings, and I guess that's where the world's most powerful prostate vibrator fails: all that power eats up the battery. I don't recommend using the most powerful settings for too long anyway, so if you work your way up to the less aggressive vibration speed settings, hopefully you'll get it to last 90-120 minutes.
Lelo 1-year warranty and 10-year warranty
The Lelo Loki has a 1-year warranty and a 10-year warranty. This means that if your Loki breaks within 1 year of purchase, Lelo will exchange the toy for free, assuming it wasn't your fault. However, in the next 9 years, if the Loki breaks outside the warranty period, you can apply for a discount of 50% for a brand new Lelo sex toy. This is the 10 year warranty.
Your Loki should come with a small warranty card with all the details you need. The truth is that I love how they take care of their customers.
cum clusion
I hope you liked this Lelo Loki Prostate Massager Review There's not much I can say about the Loki: it's an extremely powerful prostate vibrator with a very simple shape and controls. If you are looking for a male sex toy that is simple, easy to use and incredibly powerful, the Lelo Loki is perfect for you. You just have to make sure that the foundation of your house is stable, or your prostate massage It could end up like San Andreas.

Leo Casanova is a recognized Clinical Sexologist and General Health Psychologist expert in the treatment of sexual disorders, sex addiction, aversion to sex and ejaculation disorder.
Its main areas of work are focused on the resolution of sexual and/or couple problems and sexological research and psychological. He has collaborated with different media such as: QUO, Cosmopolitan, AS, El País Digital and IDEAL and is the author of different scientific articles published in specialized sexology magazines and in others of general circulation.
Outstanding Academic Achievements
• Official Master's Degree in Sexology.
Diploma in Technological Innovation from the University of Oviedo (2015 – 2016).
Health research methodology by the Virgen de las Nieves Hospital (2012 – 2013).
Postgraduate in Sexology from the University of Almería (2018 – 2020).
We share guides on the best online stores for sex dolls, sex toys and tips and tricks on how to use them. One of our main goals is to help people learn how to identify trustworthy sites and avoid scams.
ACS Certified Sociologist and Sexologist who takes a holistic approach to sexuality. I believe that the mind, body, heart, and spirit all interact to create our sexual experiences, for better or worse! My work focuses on the influence of attachment and trauma (big and small) on sexuality and relationships and embodied and somatic approaches to healing sexual difficulties. I am a lifelong nerd who is always learning, but more importantly, I am a human being who just wanted to enjoy his sex life.
munecasexuales.com is a place where we share guides on the best sex dolls to buy online, online stores, sex toys and tips and tricks on how to use them. One of our main goals is to help people learn how to identify trustworthy sites and avoid scams.